Android Oreo release date, compatibility and features
Android Oreo is the name of the current version of Google's mega-popular mobile operating system that's available now for select devices.
In terms of feature highlights, Oreo focuses on speed and efficiency. For many phones updated to Android 8.0, another name for Oreo, boot speeds will be increased as much as two times using Google's phones, as we've personally seen with the Pixel and Pixel 2. Additionally, the operating system update tackles pesky background activity thatdrains your battery and your data plan.
While it's light on visual changes, Oreo packs in some useful design tweaks, like picture-in-picture (PiP) mode for the likes of YouTube, Hangouts and others, as well as notification dots that give you a colorful nudge to check out your notifications. But wait, there's more.
Android Oreo 8.1 brings a lot of extra features to the forefront, making the upgrade to Google's latest mobile OS version all the more tempting for those who don't have it yet.
AR Stickers, available for Pixel phones, injects even more fun into the stock camera app. Check out our in-depth article to see if and how augmented reality changes the game.
The Pixel's Visual Core has also been awakened, which enables HDR+ to make the already-great photo capabilities of the Pixel 2 even better. Other updates include Google Lens' copy and paste ability, which can strip text out of pictures to make for easy pasting of text into other applications.
(Update: Android Oreo 8.1 has landed on Pixel and recent Nexus devices. If you haven't received the update yet, it should arrive in the coming weeks, as carriers have the final level to pull to send it to phones.)
Head below to read more about the best features coming with the Android Oreo update. But first, check out which phones are compatible with the software.
Not seeing your phone, or the one of your wishlist? Don't fret just yet, as Google itself has confirmed that the Oreo update will hit devices from many popular manufacturers by the end of the year, including Essential, General Mobile, HMD Global Home of Nokia Phones, Huawei, HTC, Kyocera, LG, Motorola, Samsung, Sharp and Sony.
With that information, we can safely guess that this includes (at the very least) the Essential Phone, the Samsung Galaxy S8, Samsung Galaxy S8 Plus, Samsung Galaxy Note 8, LG G6, LG V30 and more.
Here's how to install Android Oreo right now

When can I download Android Oreo?
If you own a Google Pixel 2, Google Pixel 2 XL, Google Pixel, Google Pixel XL, Pixel C, Nexus 6P or Nexus 5X you should already have Oreo, and in fact, you'll be able to update to Android 8.1 at some point in December.
That's not a big update, but it's set to improve performance on devices with 1GB of RAM or less as well as adding a new Neural Networks API to accelerate on-device machine intelligence. If you're using a Pixel 2 it should also improve the speed and efficiency of HDR photography by waking its Visual Core.
Recently, the Nokia 8 has received its final build of Android Oreo, and other big-name devices like the Essential Phone and the Samsung Galaxy S8 continue along in their respective Oreo beta periods.
If you don't have one of the above devices the wait for Android Oreo is set to continue. For some phone manufacturers, that could mean a matter of months, while others are much closer.
Companies are typically quiet on this topic until there's good news to deliver, but rest assured that we'll be updating this page with the latest.
Here are the phones confirmed to get the update.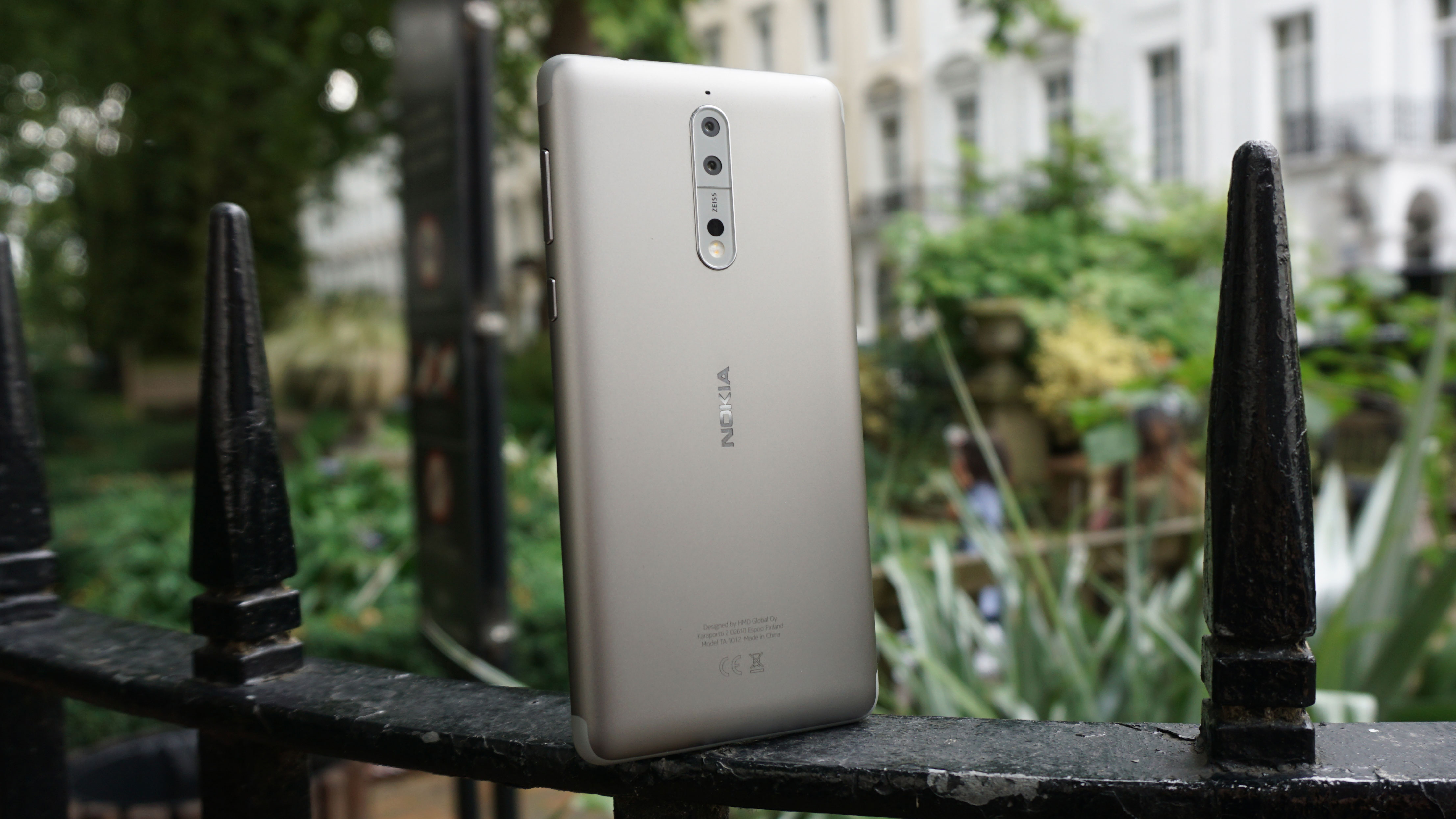 Nokia
We've received official confirmation that Nokia 6, Nokia 5 and Nokia 3 will receive Oreo and soon after we also heard word the Nokia 8 will get the update too.
The release date for the Nokia 8 to get Android Oreo has landed, bringing the latest features to Nokia's most premium phone of 2017. Now, the others should follow soon enough.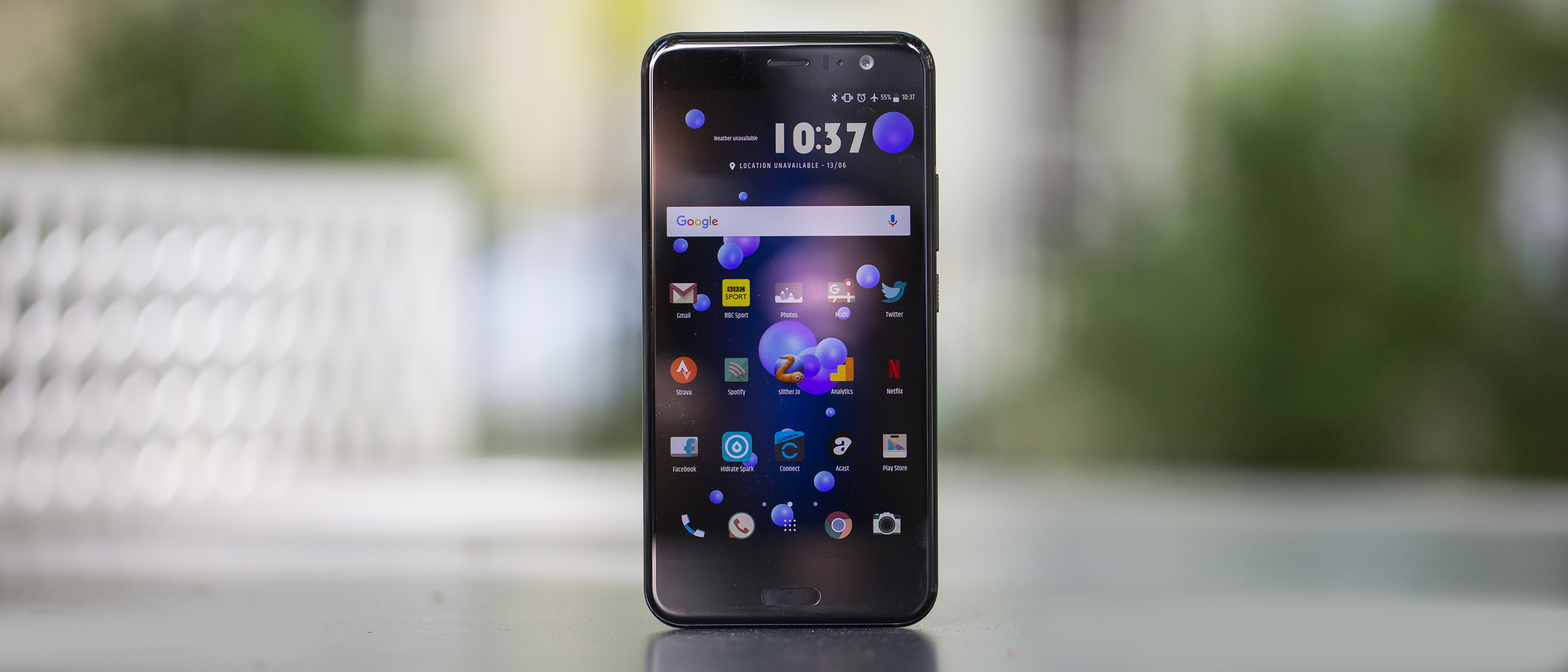 HTC
HTC's 2017 flagship, the HTC U11, now has Android Oreo, if your phone is unlocked. The company has confirmed the HTC 10 and HTC U Ultra will all feature the software at some stage, but exact timings for the update are currently unclear. The recently announced HTC U11 Plus and HTC U11 Life will both feature the new software at launch.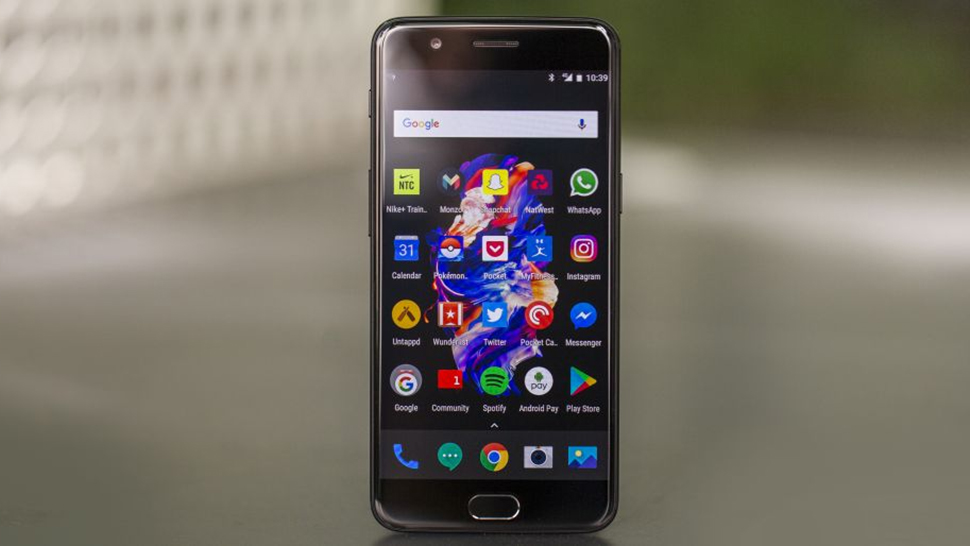 OnePlus
The OnePlus 5T and OnePlus 5 are an obvious candidates, but OnePlus has also confirmed that the OnePlus 3T and OnePlus 3 will receive the update. Oreo is now available in open beta for each of the company's phones.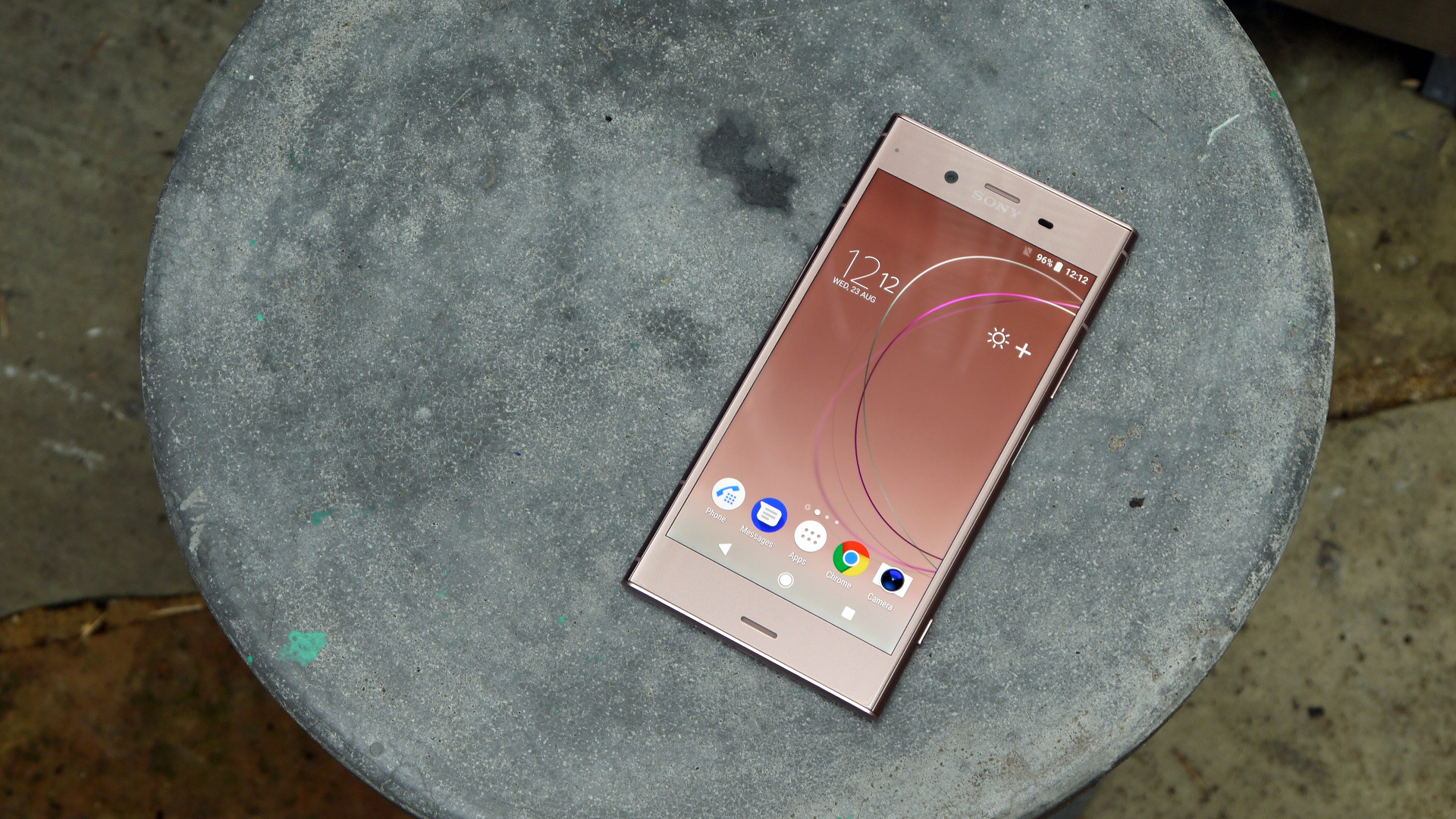 Sony
The new Sony Xperia XZ1 and Sony Xperia XZ1 Compact both run Android Oreo out of the box.
Concerning the company's back catalog, it's already hard at work bringing things up to speed. You'll see Oreo land on the following devices: Sony Xperia X, Sony Xperia X Performance, Sony Xperia XZ, Sony Xperia X Compact, Sony Xperia XZ Premium (available now), Sony Xperia XZs, Sony Xperia XA1, Sony Xperia XA1 Ultra and Sony Xperia XA1 Plus.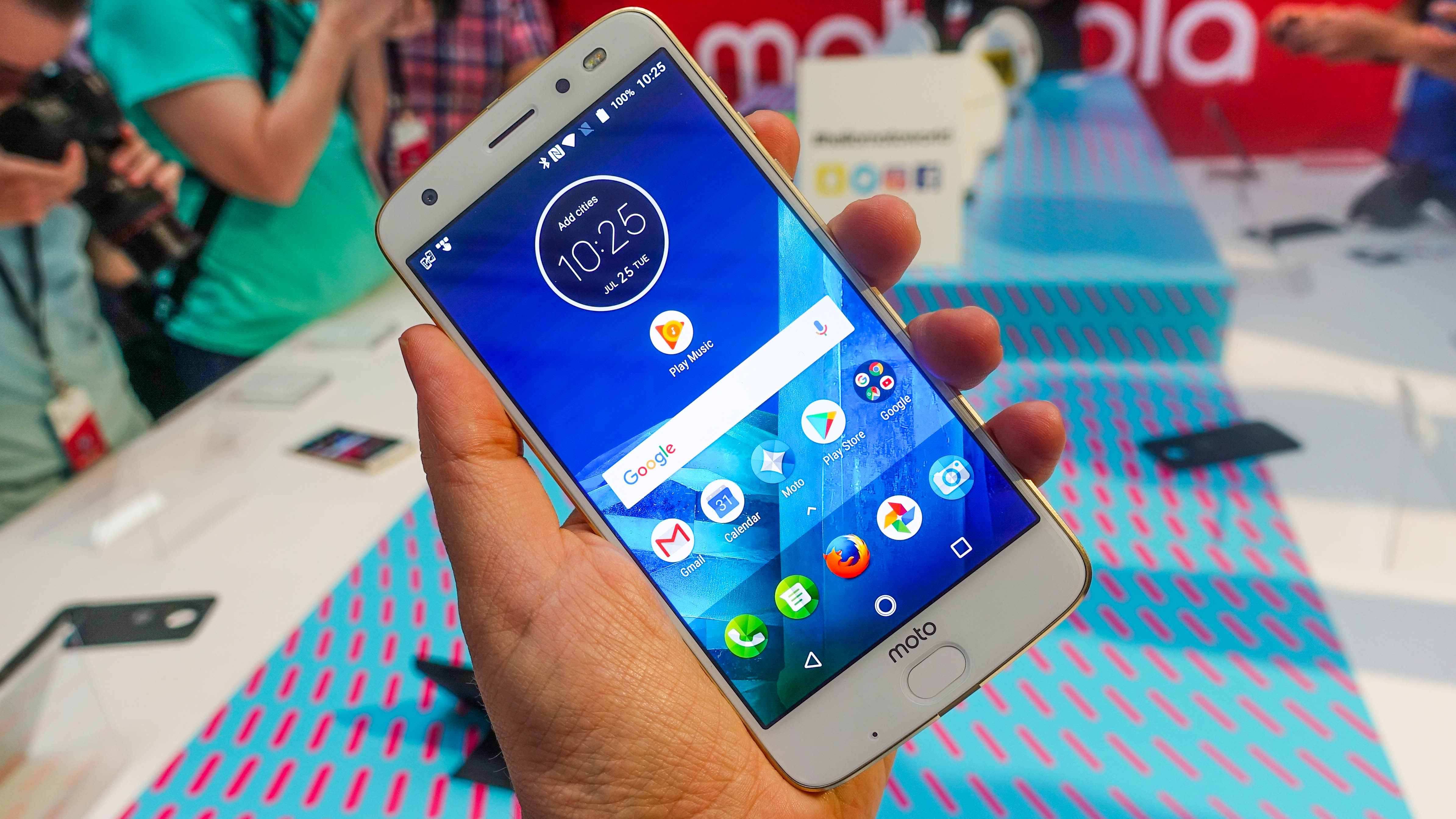 Motorola
Have a Moto phone? The company recently stated that it will start rolling out the update this autumn to the following phones: Moto Z, Moto Z Force, Moto Z2 Force, Moto Z Play, Moto Z2 Play, Moto G5, Moto G5S, Moto G5 Plus, Moto G5S Plus, Moto X4 and Moto G4 Plus.
Previously, the company had promised to update the Moto G4 Plus to Android Oreo software, but made no mention of that handset – or the Moto G4 – in its announcement.While Moto has done right by changing its tune and adding support for the plus-sized budget G4, it appears that the regular G4, as well as the Moto G4 Play, will sit this one out.
It looks like Oreo has begun its rollout to Moto's latest flagship, the Moto Z2 Force. Verizon customers have noticed the new software, but as 9to5Google notes, it's not on all phones just yet.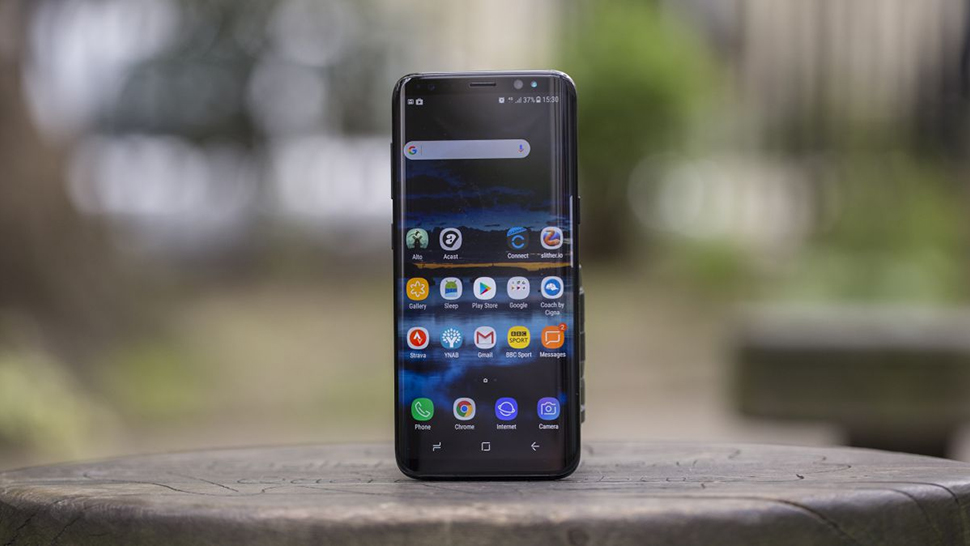 Samsung
A blog run by Samsung Turkey suggests any products from the company that will be updated will have to wait until early 2018 to see the upgrade land. However, the beta has been released to select users in South Korea, UK and US. You'll need to meet Samsung's criteria though…
Once it fully rolls out, expect to see the update on the Samsung Galaxy S8, Galaxy S8 Plus and Galaxy Note 8 and maybe even the Galaxy S7 and Galaxy S7 Edge, too.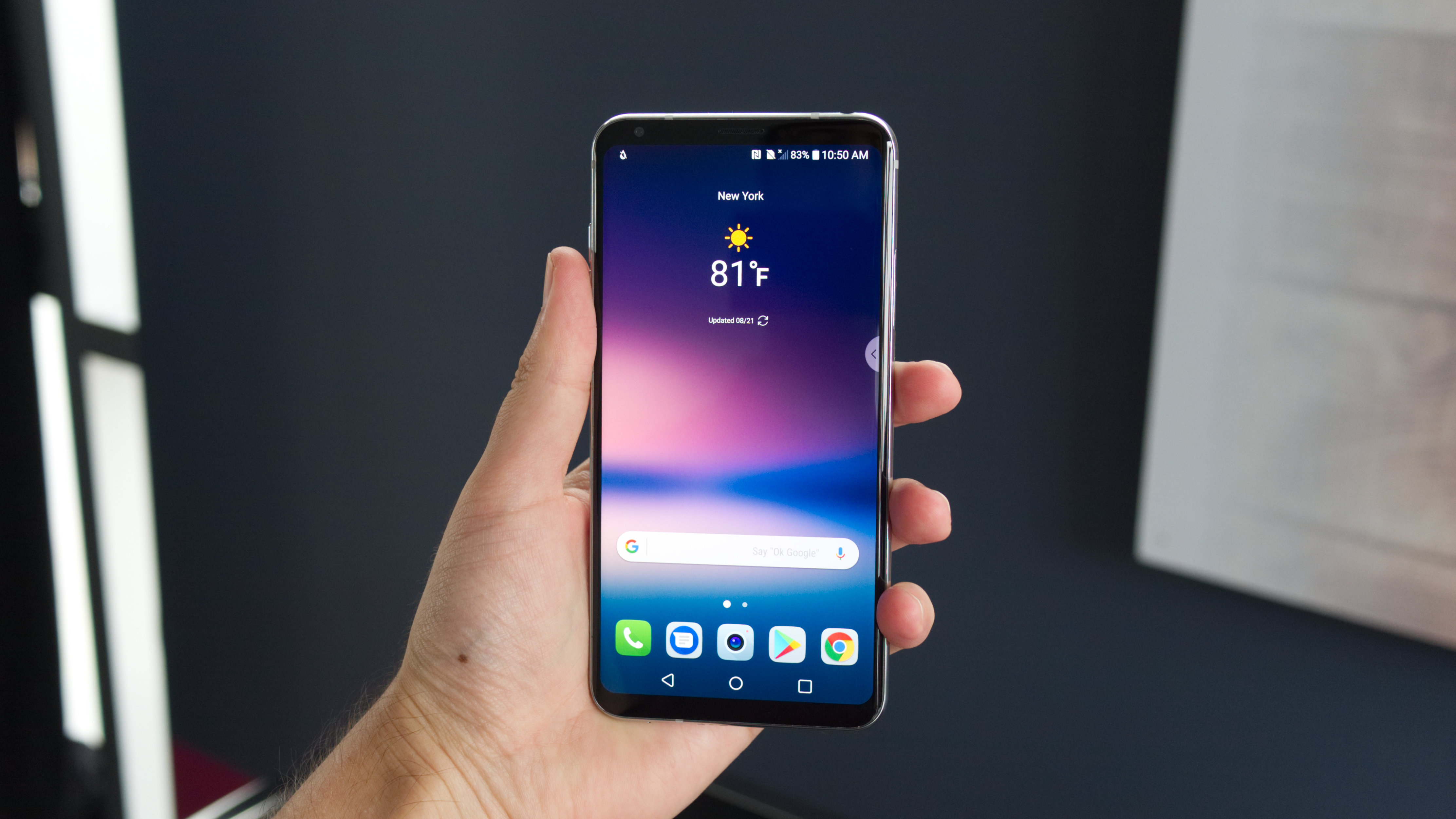 LG
LG has a handful of phones that we'd like to see Oreo arrive on sooner than later – most notably, the LG V30. Hanging tight with the rest of 2017's best flagships in terms of design, the phone's lack of Oreo at launch is a thorn in its side. However, the software's beta launch to phones in South Korea means that it's likely to make a global splash sooner than later.
Of course, we have the LG G6 and maybe even the more affordable LG Q6 that we'd like to see upgraded as well. Both are more than capable of running Oreo and, given that Moto is updating some of its phones that are running on two years old, LG would be wise to issue updates to its latest phones.
10 things you need to know about Android Oreo
We fully expect this list of features to grow as Google proceeds with Oreo updates in the next year. As such, we'll be adding them below. Here's what we know so far.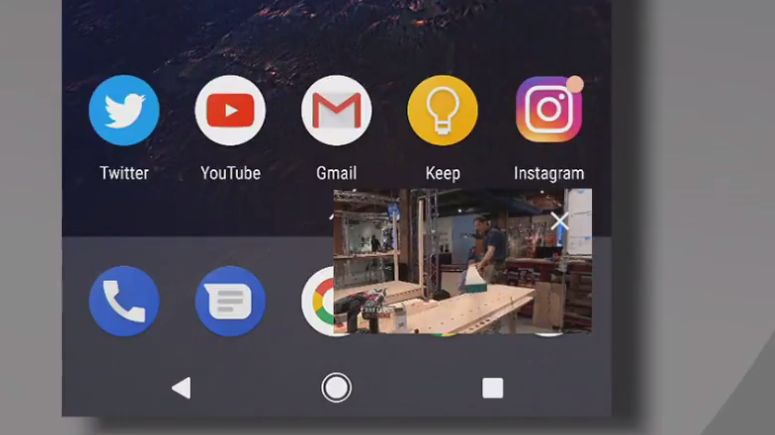 Picture in Picture mode within Android Oreo allows you to watch YouTube and use other apps.
Picture in Picture (PiP) mode
The split-window mode introduced in Android Nougat is a helpful means for multitasking with most apps, but not all apps.
Picture in picture (PiP) takes this a step further by allowing you to miniaturize a YouTube video feed or a video call on Hangouts or Duo into the corner of your screen so you can carry on with other tasks simultaneously.
This is one of those "I didn't know I needed this until I tried it" features and one that makes multitasking far less of a compromise than split-window mode. We're excited to see how this feature develops throughout the life of Oreo and beyond.
Faster boot times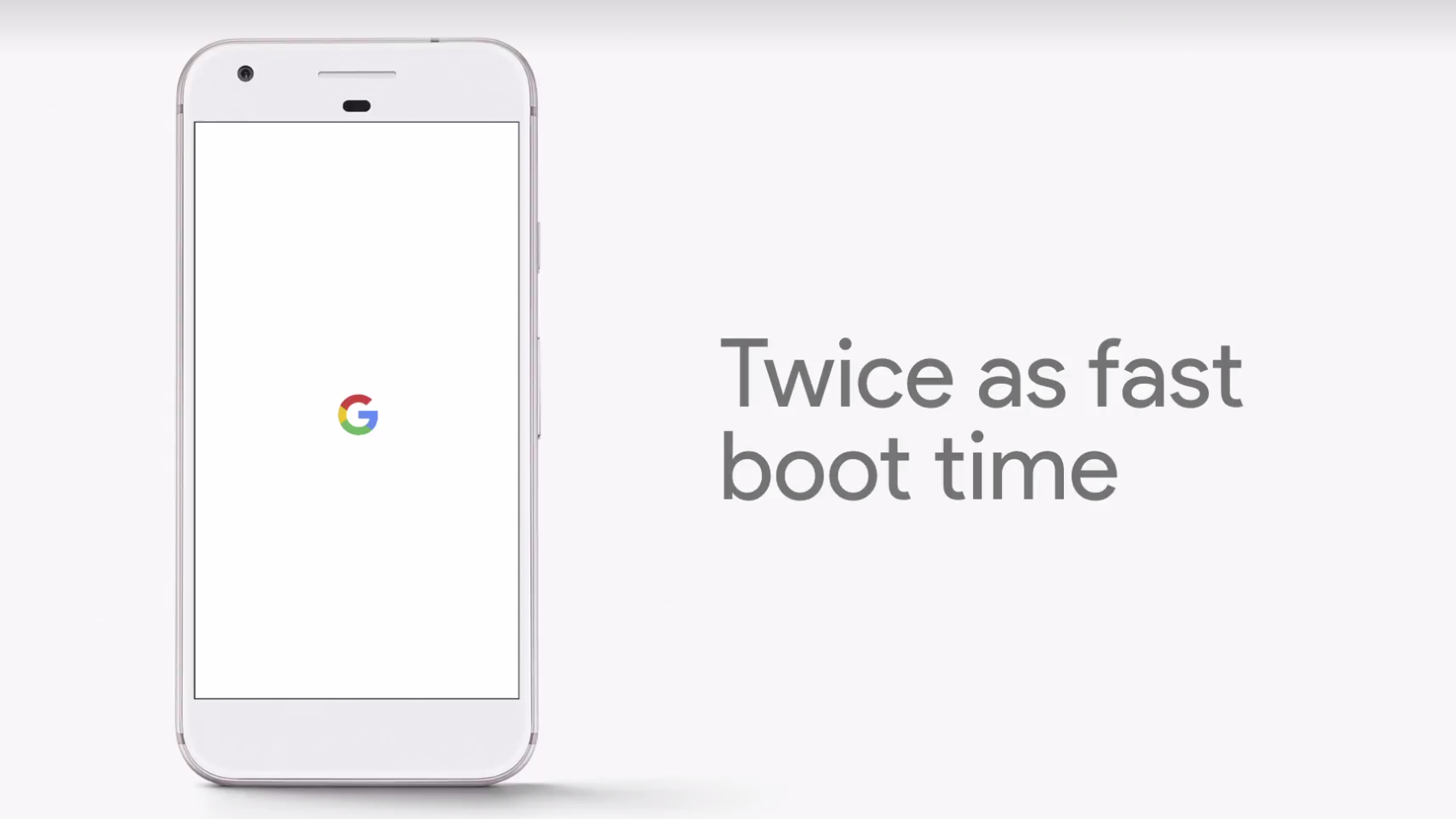 The Android Oreo update claims to speed up the boot time of your phone.
Speedy boot times are usually associated with a step-up in hardware, but Android Oreo will supposedly bring this benefit to all phones that run the software.
While currently limited to the Pixel lineup, the improvement is certainly noticeable and impressive.
This is a minor feature as most of us keep our phones powered on indefinitely. But for those times when a reboot is necessary, this feature makes it all the less painful.
Restricted background activities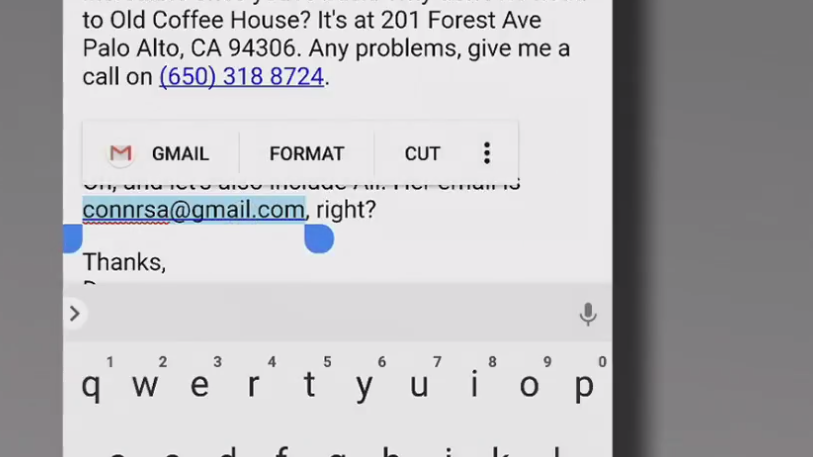 Battery will hopefully be better once you have the Android Oreo update.
This is a power-saving feature that de-prioritizes app functions running in the background, which in turn means that your battery is going to possibly last much longer than it currently does on Android Nougat.
Paired with likely improvements to the Doze function that intelligently saves battery during down-time, it's feasible that Android Oreo could help squeeze an extra handful of hours out of your phone.
Contextual press-to-hold options
In an e-mail trying to copy an address so that you can paste it into Google Maps? No more, says Android Oreo.
By using machine learning, the OS can now recognize which app is best for the string of characters you're working with. Another example included being able to highlight a phone number and pop right into the dialer.
Adaptive icons
As the name suggests, Google has introduced strict design guidelines for developers to adhere to that will help to create a unified visual style across more apps.
In addition, these new app icons will animate based on user interaction and…have you seen the animation demo? Look up. It looks awesome.
It seems that Google hasn't rolled out these nifty icons yet, but hopefully we can look forward to them coming in the next update of Android 8.
Boosted audio performance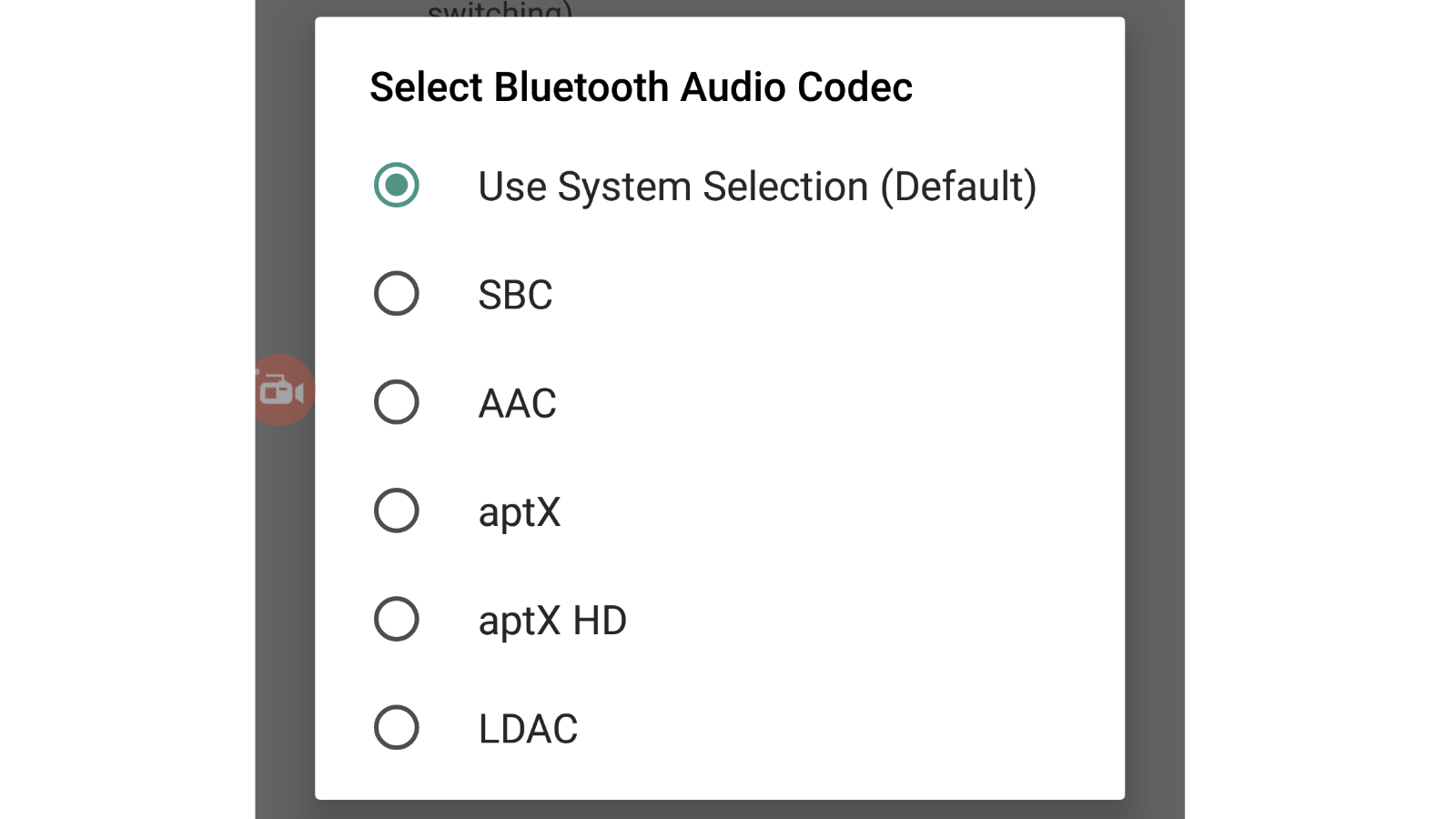 Android Oreo now offers native support for LDAC, Sony's hi-res Bluetooth audio codec.
The Samsung Galaxy S8 is the first Android phone to come installed with Bluetooth 5, a technology that will widen the bandwidth and raise the speed limit in the wireless pipeline for your content to travel through and thus, enhance the quality of audio content sent wirelessly between your phone and headphones.
And while many devices will follow suit, audio quality on Android is going to get yet another boost thanks to Android Oreo's native support for LDAC, Sony's hi-res Bluetooth audio codec.
In the developer options, we're already seeing tons of options for tweaking the bitrate for audio and we expect more advancements to come down the line. This one could be a big deal, especially for those holding out on buying into the best wireless headphones.
This is all good news, especially since the Google Pixel 2 doesn't have a headphone jack.
Notification dots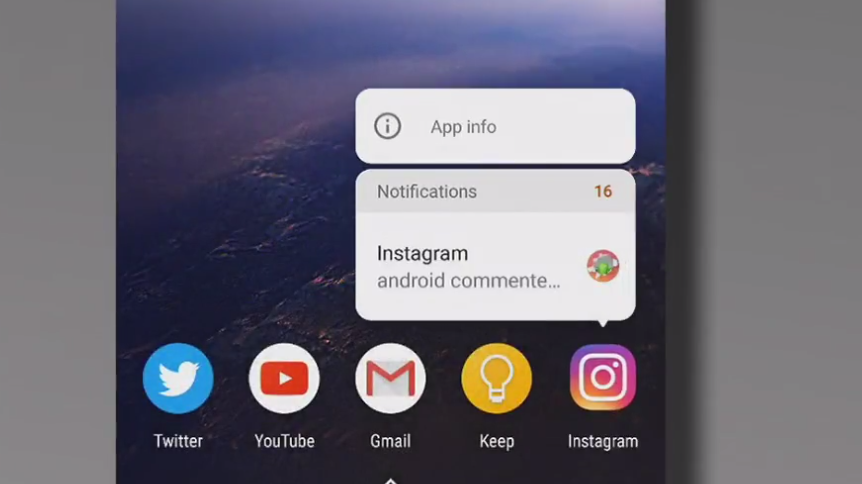 Notification dots are new to the stock Android Oreo update.
An oldie that's been knocking around for years on iOS and some third-party launchers, this brings an at-a-glance notification bubble to app icons on the homescreen as a native Android feature.
Unlike iOS, Android Oreo doesn't tell you how many pending alerts you have within a given app, but knowing where to direct your attention at the very least is a good thing.
New emoji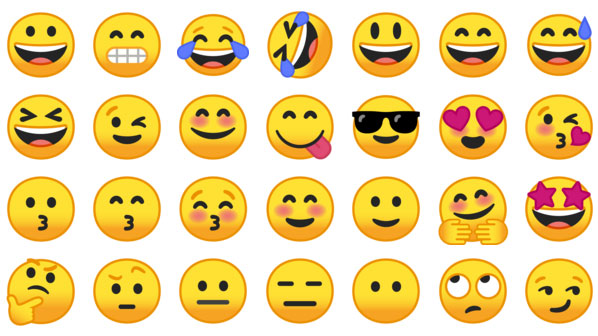 Here are the new emoji designs for Android 8.
Google is finally replacing the gumdrop emoji style from older versions of Android and is now making rounder face icons for Android Oreo.
There are also new emoji in the form of starstruck, throwing up, fairy, mermaid, giraffe, wizard and even more options.
Easter egg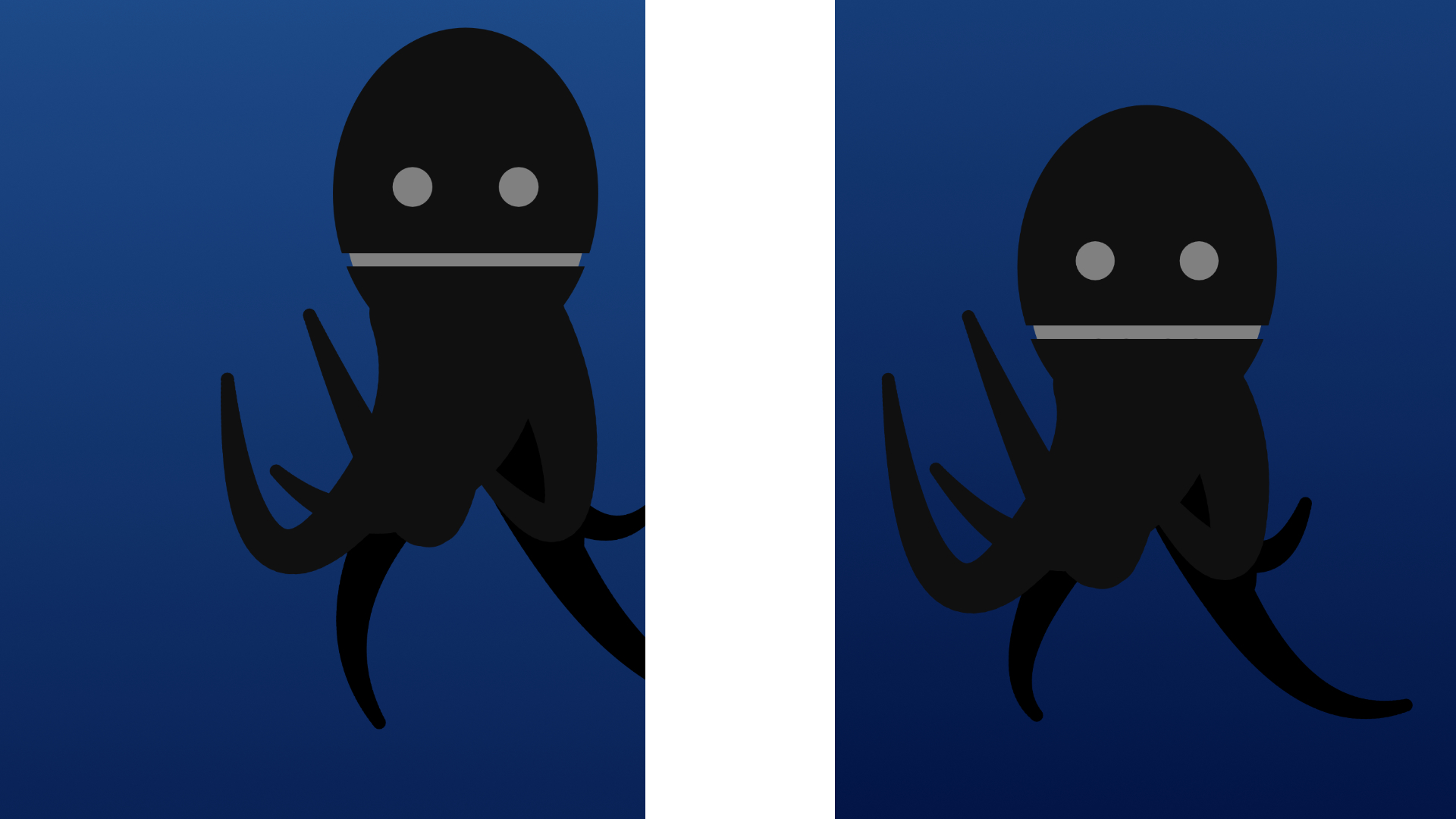 It wouldn't be a new version of Android without a new easter egg mini-game to try out. Oddly enough, Oreo also comes with Android Nougat's odd cat-feeding mini game.
But onto Oreo, clicking and holding on the OS' logo takes us to a mysterious, empty screen with nothing but an octopus on it. This mini-game is pretty basic and not really much of a game at all.
You can pull the octopus around the screen, watching as its legs flop all over the place. And…that's it. This game was here before we learnt about Android 8's sweet based name, so it may be set to change now we know it's called Oreo. But then again, maybe not.
Other Android Oreo features
Google is pushing a number of features with the Android Oreo update that we've already seen, but it means we'll likely see more of each feature in the future.
Android Instant Apps – a way you can use apps without installing them and instead using your web browser – is getting a push with Android 8, so expect to see more developers support this soon.
Google is also including an autofill option within Android 8, so it'll be faster to sign into some of your favorite apps.
There are new accessibility features including simple audio controls and quick access from the navigation bar for features such as magnification and Select to Speak.
Plus, there are even more features such as new downloadable fonts, background location limits, notification snoozing, a new Wi-Fi assistant feature, a support window called Tooltips and notification categories so you have more control over what you see.

We'll be expanding this feature whenever Google introduces new features, as well as when new smartphones get ready for the Android Oreo update.
Related posts: