Best 32-inch TVs of 2017: the best secondary TVs for any budget
These days, it seems like whenever anybody is talking about TVs, they're talking about 4K TVs, they're really all the rage now, and usually people are talking about the massive displays. There are even rumblings among popular TV manufacturers that 55-inch TVs are now the most popular size around.
Just a few years ago, every AV enthusiast was looking for the best 32-inch TVs, and while they're not quite the pinnacle of innovation and entertainment they once were, there's no reason to believe that 32-inch TVs have completely fallen into obsolescence. Believe it or not, it's the opposite, it continues to be one of the most in-demand categories of the TV market – and when you sit down and think about it, it really makes a lot of sense.
If you, like many people, are considering putting TVs in second, third, and even fourth rooms, the best 32-inch TVs achieve the ideal balance between affordability and utility (especially if you happen to get a smart TV): It's large enough to be comfortably viewable even in typically large rooms such as kitchens and conservatories, but not so big that it overwhelms smaller areas such as bedrooms or studies.
Which TVs does TechRadar recommend?
Because shopping for a new TV can potentially be kind of a hassle when you don't know what to look for, we here at TechRadar have taken the liberty to come up with a useful list of features to consider when looking for the best 32-inch TV for you.
One of the most important things to consider is that smart TVs are called smart for a reason. Second-room TVs stand to gain much more from a good range of 'smart' features than main living room sets. It's not really that difficult to see why either, rather than having to buy another set-top box or streaming stick for your second-room TV, all of that functionality is instead built right into it, saving you time and money. So, if you are indeed shopping for a second-room TV, you should definitely consider a set with Wi-Fi capability that supports both video streaming services and file sharing.
With even the best 32-inch TVs, you should always go for a 1,920 x 1,080 resolution. Most 32-inch TVs these days are labeled as 'HD Ready', meaning it has a high definition resolution and can play high definition sources. Don't be fooled by misleading labeling, though. There are two different resolutions that meet the HD Ready criteria: 1,366×768, and 'full HD' 1,920 x 1,080. A TV with a 1,920 x 1,080 resolution will always give you a cleaner, more detailed image than one with a 768p resolution, and they're not even that much more expensive.
One last thing to consider before you decide which TV you want, is whether or not it has all the ports you need. Devices like PS4s, Nintendo Switches and DVD/Blu-ray players will need HDMI inputs, the Nintendo Wii or other legacy game consoles will need a component or even composite video input, PCs, if they don't use HDMI, will likely use a DVI or VGA input and Sky/Cable set top boxes will need an additional HDMI. When you have a lot of different devices to connect, it will really make your life easier getting a TV that has enough ports to support everything you want to do with it.
Keep these tips in mind, and you should have no problem finding the small screen of your dreams. However, just in case you can't find something, we've taken the liberty of compiling a list of the best 32-inch TVs of 2017.
We've chosen to highlight Sony's 32RE4 because, uniquely, it supports high dynamic range video. The screen won't be bright enough to do HDR full justice, but any sort of HDR impact is welcome. Gamers may be particularly drawn to it given the HDR potential of the Xbox One S and PS4 consoles. Unlike 4K, HDR doesn't need a big screen to deliver palpable picture quality improvements. Just remember you'll need to feed the TV HDR sources to unlock its HDR potential.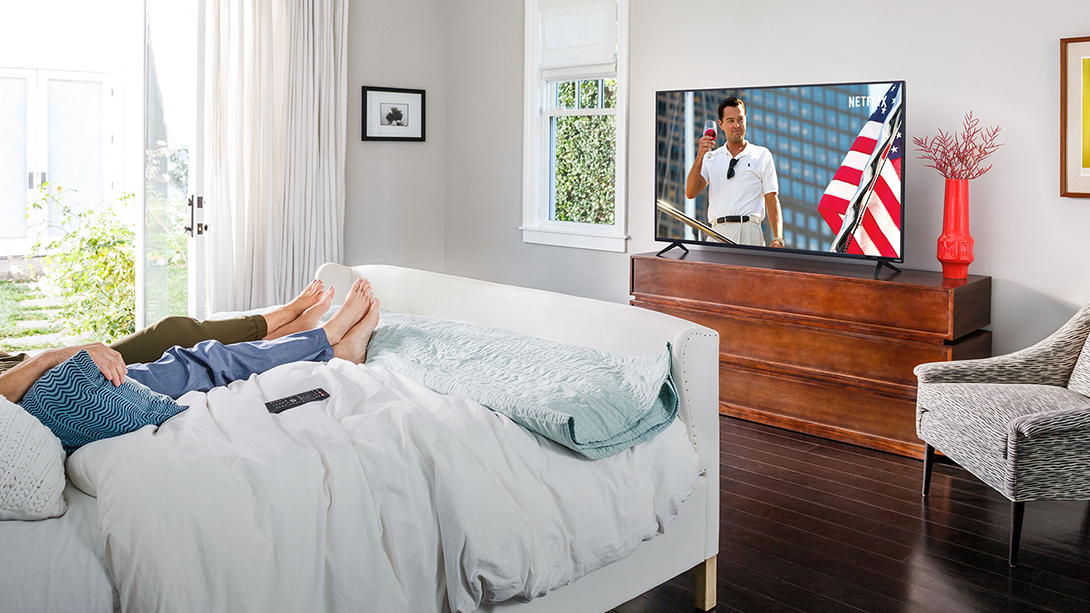 VIZIO has never been known for catchy or easy to remember model names, so it's only fitting that one of the best small screens from the company has a name like D32X-D1. While it might not have the catchiest name in the world, VIZIO's small screen has a lot going for it – including a full 1080p resolution and an app tray full of the most popular streaming services like Netflix, YouTube and Hulu.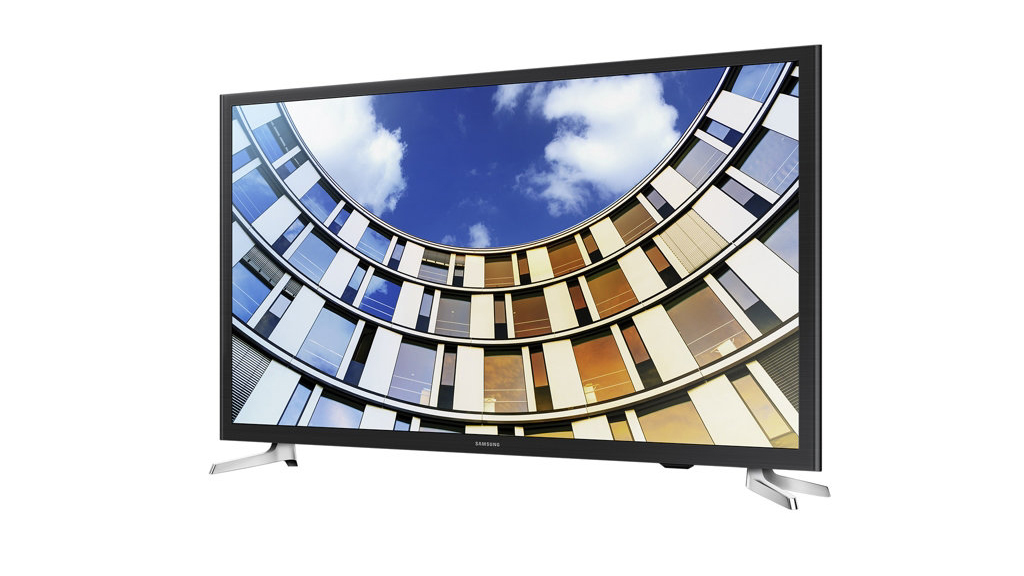 Samsung has been a leader in the 32-inch screen space for years. The top of the line model from the South Korean manufacturer this year is the UN32M5300. Why? It offers full 1080p images and its Tizen operating system for a price that most folks can afford. Sure, it doesn't have the most connections in the world, but hey, the small compromises are absolutely worth it.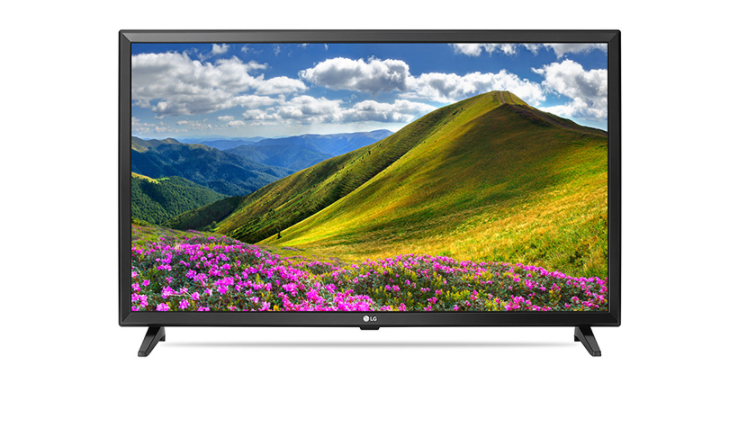 The 32LJ610V is a bit on the ugly side by 32-inch TV standards, and it uses an IPS panel, making it a bad option for dark room environments. However, its picture is bright enough to stand out in light rooms, and best of all its webOS smart TV system makes it fantastically easy to use. Two out of three isn't so bad, right?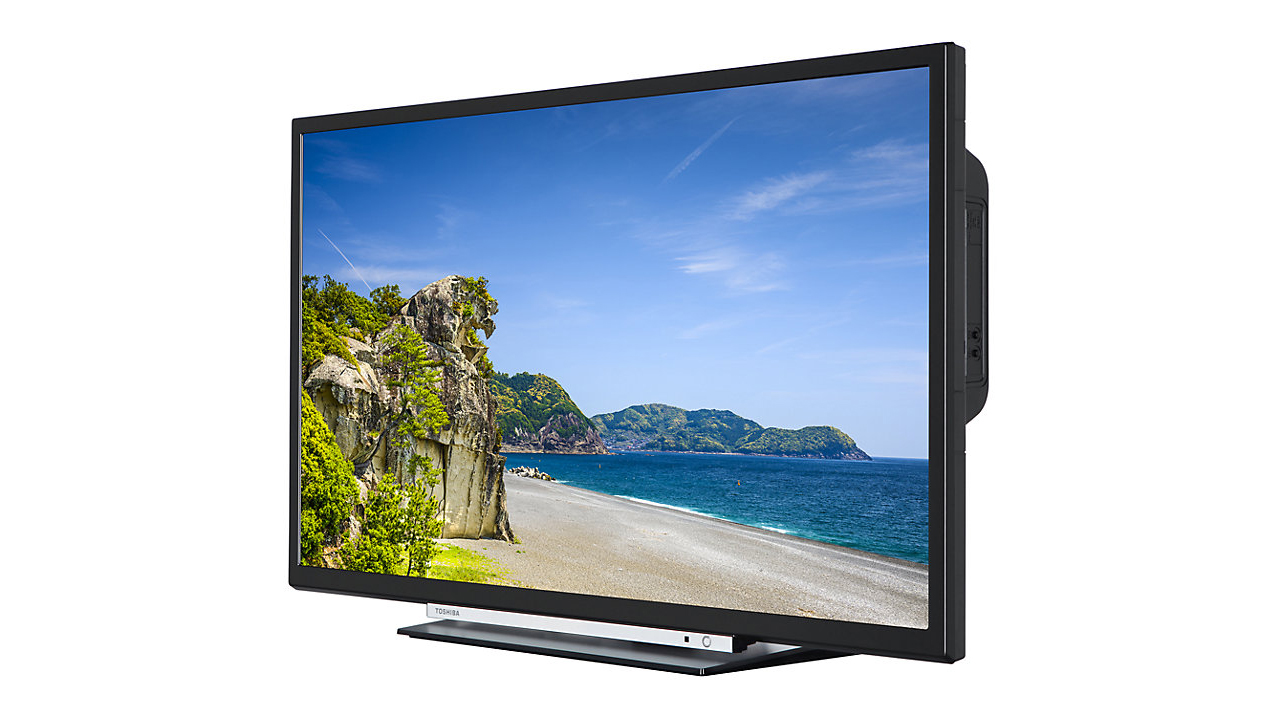 If you're still rocking shelves full of DVDs or you've got a habit of popping the latest bargain bucket DVD title in with your weekly shopping, this new Toshiba model features a built-in DVD drive.
It likely won't rival the other models here on all-round picture quality, but it still looks attractive despite its combi design, and supports the Freeview Play smart system in the UK. Which adds up to a lot of features for its 299 price tag.
Head on over to page two to read more about 32-inch TVs!
Hopefully by now you've realized that you shouldn't take buying a 32-inch TV lightly, even if it's intended for a second room. An 'impulse' second room TV purchase – especially one based on just trying to get the cheapest model you can find – can often easily end in tears and a sense of money wasted – if a set doesn't give you the features and performance traits your set up needs.
But what, exactly, should you be searching for beyond a 1080p resolution, a bevy of ports and smart functionality? Here are five more things.
Get connected
While not often considered for TVs, Bluetooth support might also be handy – especially if you want to quickly stream music from your smart devices to the TV's speakers. However, such support isn't common in the 32-inch TV market, and so a TV not having it likely shouldn't be seen as a deal breaker.
When it comes to built-in video streaming services, your 32-inch TV will ideally carry apps for Netflix, Amazon Video, and the catch up services of the UK's four main broadcasters: The BBC iPlayer, the ITV Hub, All4 and My5. Now TV may be a handy extra bonus too.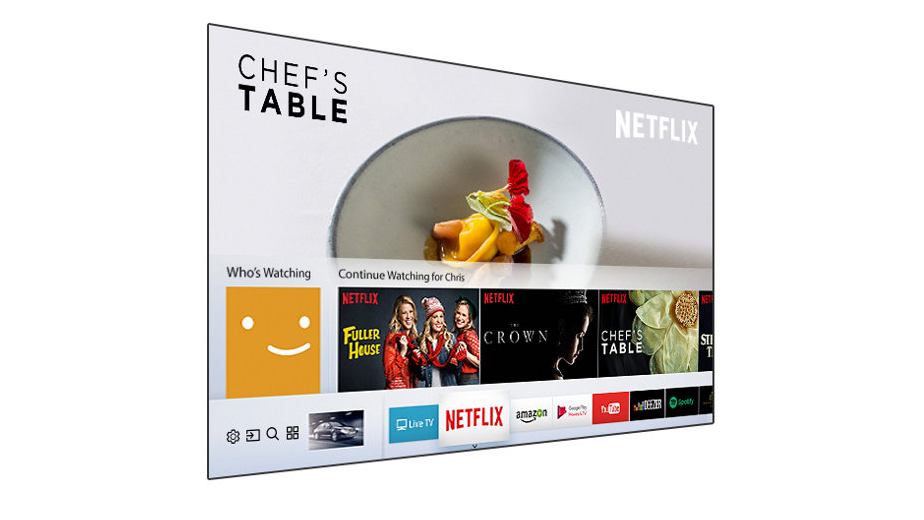 Finding all of these services – or even a good percentage of them – on a single 32-inch TV can be quite a challenge, though, if you try to save money and look beyond the main LG/Samsung/Sony/Panasonic brands, which all combine relatively strong app support with far more advanced and friendly interfaces than you tend to get with 'b-list' brands.
As the icing on the cake, you could also consider a 32-inch TV that carries either Freeview Play or YouView. These apps present the UK's catch-up TV services in a convenient 'wrapper' that includes an electronic programme guide you can scroll back through time as well as forwards, making it easier to hunt down shows you've missed. At the time of writing, though, we believe only Panasonic offers this sort of functionality (in the form of Freeview Play) on its 32-inch TVs.
Go beyond resolution
Like we mentioned earlier, resolution is important. However, resolution is only one part of a TV's overall picture performance, so it is possible for a 720p TV with better motion processing, colour management and backlighting to produce better pictures than a low quality 1080 set. Try and consider a screen's picture claims and features as a whole, rather than focussing on a single specification.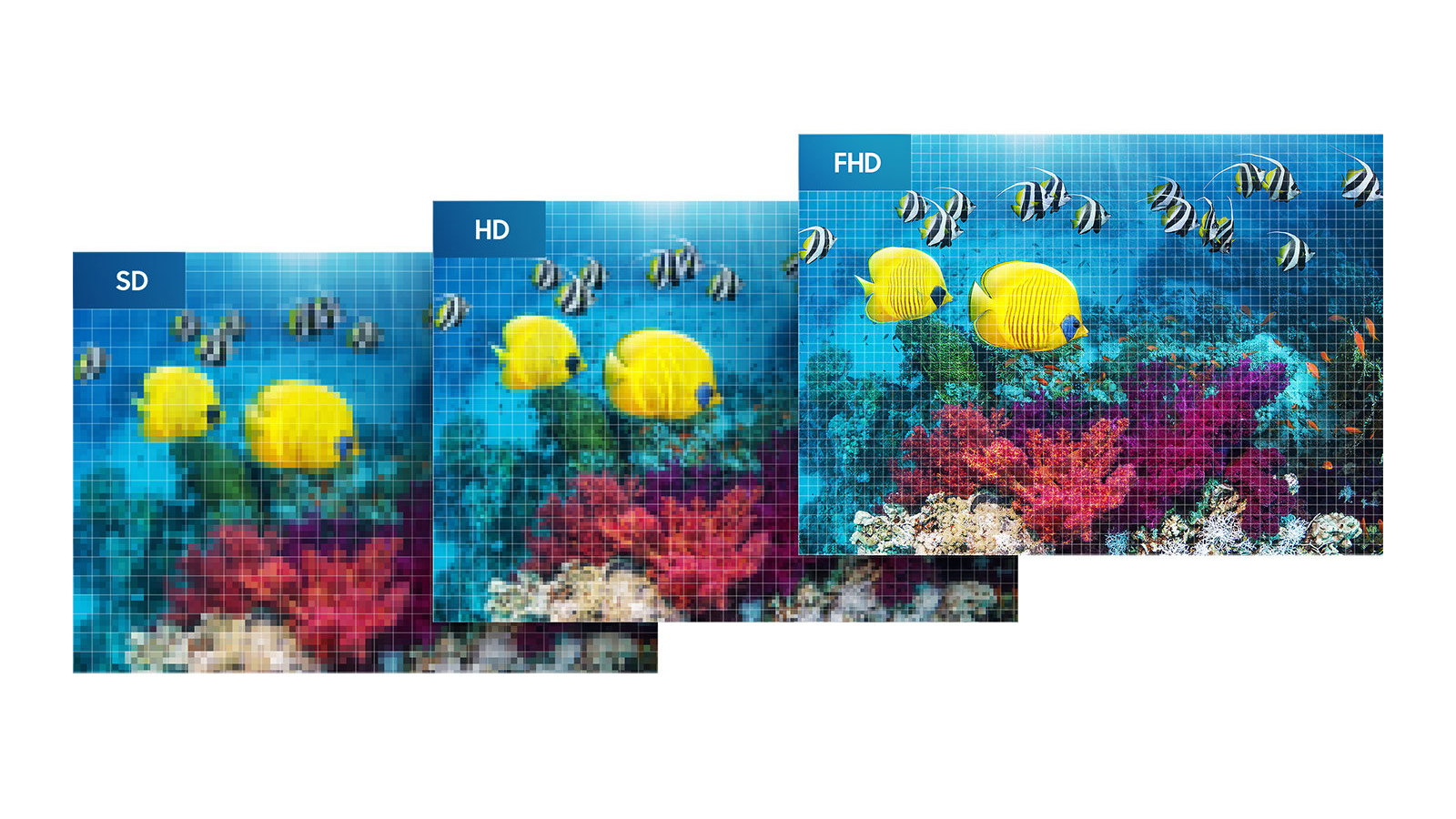 Image courtesy of Samsung
IPS vs VA panels
There are essentially two types of 32-inch LCD panel technology out there: IPS and VA. IPS panels offer slightly wider viewing angles, while VA panels support much better contrast.
With big screen 'main' TVs likely to be used for watching films, sometimes with the lights dimmed, the lack of contrast with IPS screens can become a big issue, causing dark scenes to look washed out. So if you're looking for a 32-inch TV to go into a relatively dark environment, a VA panel is a must.
IPS panel contrast issues are less problematic in bright rooms such as conservatories and kitchens, though, and the (slight) IPS viewing angle advantage can also be handy in such large environments where viewers may be using the TV while walking around the room.
It can be hard to find out for sure what sort of panel a particular 32-inch TV uses, but it's definitely worth pursuing if you're a movie fan or gamer looking to use a TV in a dark room. To get you started, all LG TVs use IPS panels, and pretty much all Samsung TVs use VA panels. Other brands tend to use a mixture of IPS and VA panels across different parts of their ranges.
Gaming mode
The 32-inch screen size is understandably popular with gamers. But some 32-inch TVs handle gaming much better than others. Motion issues are particularly critical to gaming, so if you're able to see a few sets running look out for the motion-related issues mentioned in the previous section.
How quickly a 32-inch TV renders image data received at its inputs – something known as input lag – is also a critical issue for gamers. Unfortunately, though, this is seldom a specification that's quoted by manufacturers, and while it's something we cover in our TV tests, getting 32-inch TVs to test is proving next to impossible difficult these days.
At the very least, though, any 32-inch TV a gamer buys ought to at least carry a Game picture preset. This shows that a brand has at least thought about gaming by providing a mode optimised for it – and usually one of the key features of such game modes is keeping input lag to a minimum.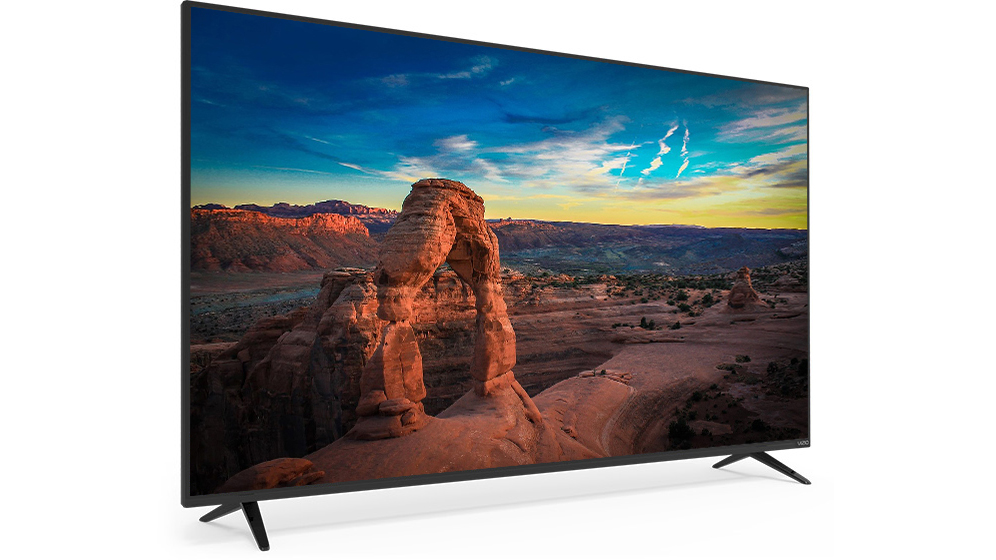 Don't get hung up on design
One strange thing about the second-room TV market dominated by 32-inch models is that people seem much more likely to get obsessed by specific design requirements than they do with the main living room TV. Especially when it comes to the set's colour (white, for instance, is in especially high demand for kitchens and conservatories).
Presumably some consumers think that with second-room TVs the usual picture quality concerns become relatively unimportant, as the TV will only be used 'casually'. Our advice would be, though, that you try not to let design conditions limit your TV choice since experience shows that actually, smart features and some aspects of picture quality – especially brightness and, with gamers, motion clarity – are even more important to the effectiveness of second room TVs than they are to main living room TVs.
Sound quality
Far too many 32-inch TVs treat sound as an after thought, even though it's a key part of any viewing experience. It can be tricky to judge a TV's likely audio performance, though, without hearing it for yourself.
All you can do is look for rated speaker output specifications (even though these are notoriously unreliable) and clues in a TV's design; forward firing speakers, built-in bass woofers, enough space on the rear to allow air to 'move', and so on.
To DVD, or not to DVD
Finally, if you want to limit secondary kit clutter around a 32-inch TV in a second room, there are still a small number of 32-inch TVs out there that carry built-in DVD players. The 32-inch Toshiba 32D3753DB, the Bush DLED32265HDDVDW and the Cello C32227FT2, for instance.
However, none of the 'big four' TV brands support this feature any more, leaving you having to consider second tier manufacturers – with potential negative impact on picture quality and smart features – if you're still a DVD user.
TVs with built-in Blu-ray players are not available at the time of writing, by the way. So don't forget that when you're using a built-in DVD player you're having to watch a standard definition picture being upscaled – often by rather average processing – to the TV screen's HD resolution.
Related posts: