The best Bluetooth earbuds: top wireless earbuds available today
Bluetooth and wireless earbuds have been a choice for music lovers who don't want to get tangled up for a while now. But, due to their high cost, sound quality and battery life – they've not always been the best choice for everyone.
Thankfully, the best Bluetooth earbuds have been quickly getting better and better, offering advancements in all the areas that once made them less appealing than their wired cousins. The best headphone manufacturers are now doing great work to make wireless earbuds last longer, sound better and more affordable.
Newer and better wireless earbuds, like Apple's anticipated AirPods 2, are coming out all the time. And Apple's foray into the wireless earbuds world, as always, has inspired other manufacturers keep improving their products so they have a competitive chance against Apple's famously high standards. Jaybird's Run True Wireless Sport earbuds are a recent release that could be the AirPods for runners, and could very well end up on this list in the near future.
Unfortunately, with the ever expanding market for wireless earbuds, it can be challenging to find a pair that balances cost and quality. But we've culled through the Bluetooth earbuds that are out in the wild to boil the list down to something more manageable. So, whether you're an audiophile or just economical, these are the earbuds for anyone who never wants a doorknob to rip out their earbuds again.
1. Jaybird X2
2. Optoma NuForce BE Sport3
3. Beats X
4. Bose QuietControl 30
5. Apple AirPods
6. Jabra Elite Sport
7. Jaybird Freedom Wireless
8. Moto Surround
9. Beats Powerbeats2 Wireless
10. Plantronics BackBeat Fit
Not looking for in-ear earbuds? Here's our list of the best wireless headphones!
The Jaybird X2 are truly at the top of their class, possessing the holy trinity of above average battery life, ease of use and, most importantly, fantastic sound performance, a feat that their competition has a hard time achieving. Even if you're not necessarily looking for a pair of headphones to take to the gym, the features that make the X2s great for fitness use, like hearty sound performance and above average battery life, translate perfectly into a set of wireless in-ear headphones that are just as great for everyday use.
Read the full review: Jaybird X2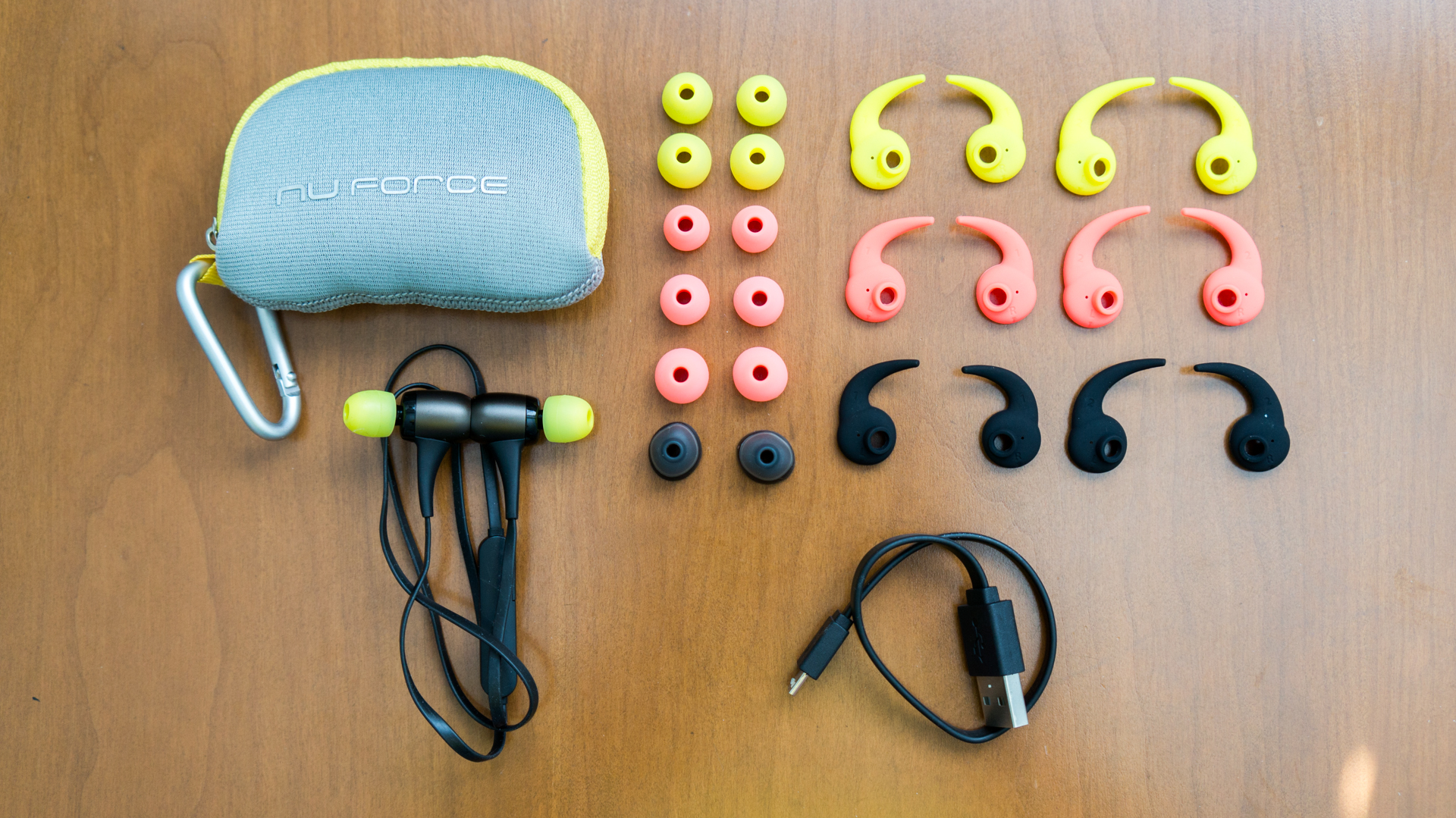 NuForce have really crafted something special here with the BE Sport3 earbuds. They're an unbelievable value for a pair of wireless earbuds that sound great, last all day, have an extremely durable build and sublime noise isolation. They might not be the most dynamic or solid headphones, but NuForce shows us that the future of wireless earbuds is a bright one.
Read the full review: Optoma NuForce BE Sport3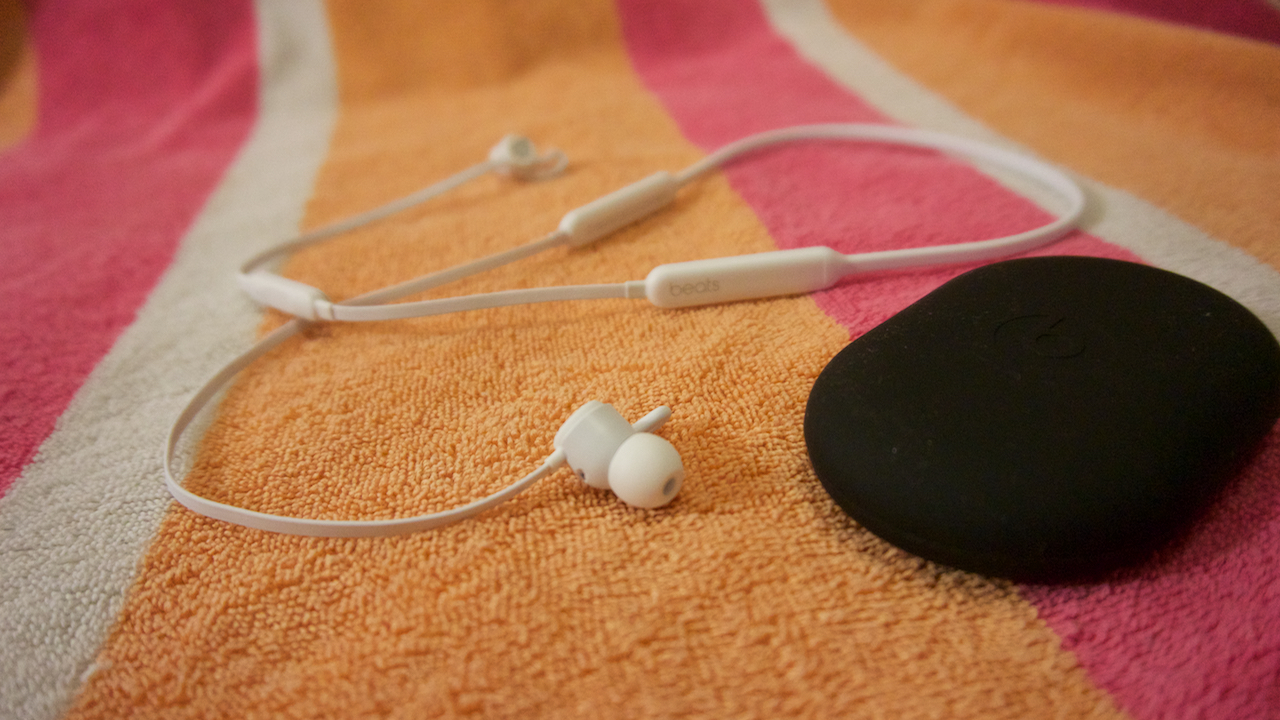 The Powerbeats aren't the only wireless in-ear headphones made by Dr. Dre. The Beats X headphones have all the features you'd expect out of the workout earphones with an even better audio performance and comfortable design.
It has a few problems of its own –including poor noise isolation and a lack of fidelity –but if you're looking for a no-fuss pair of earbuds that charge in 5 minutes and don't mind dropping some cash on them, the Beats X are for you.
Read the full review: Beats X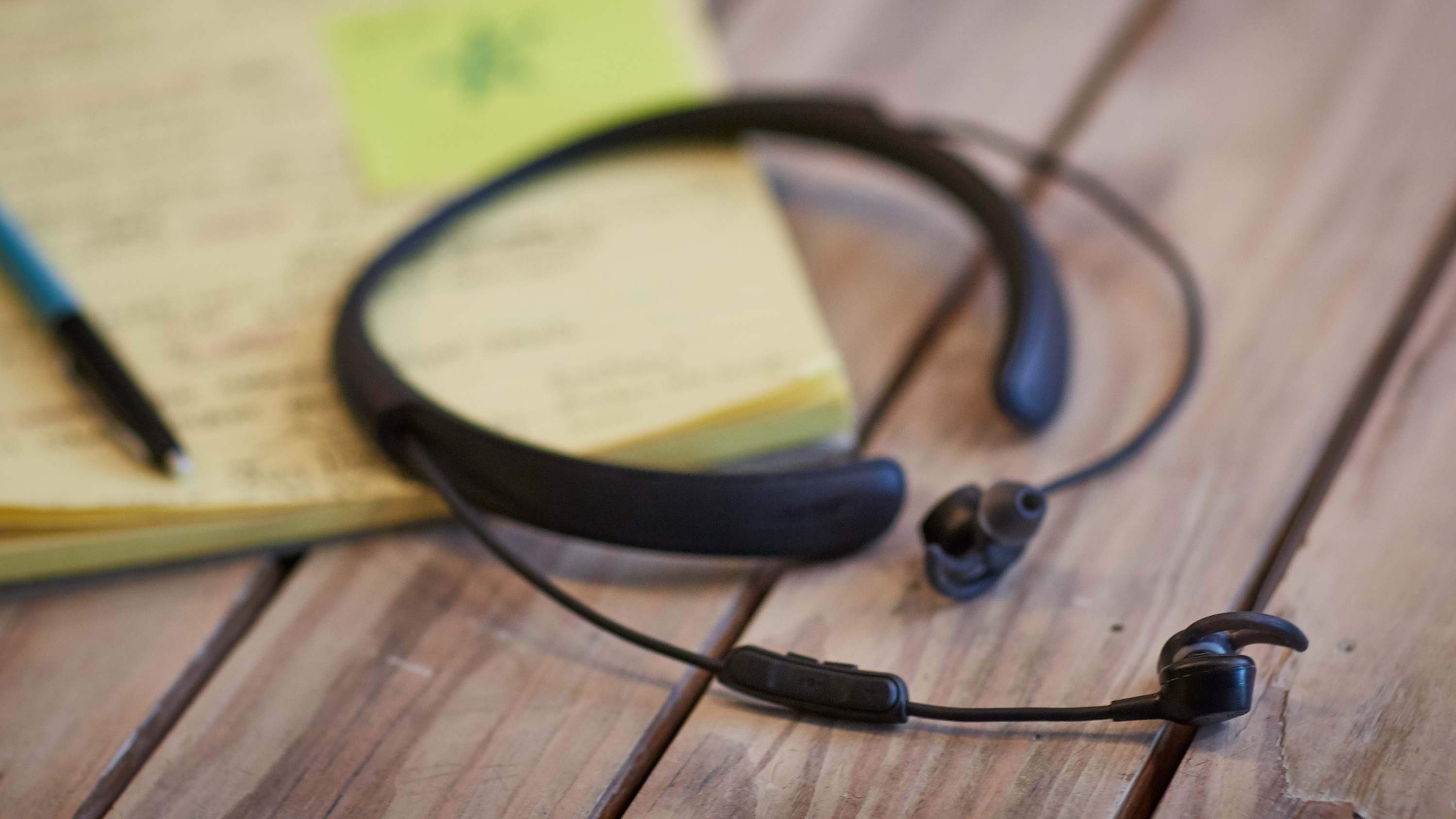 Life is full of trade-offs, and it's the same with the Bose QuietControl 30s. On the plus side you get a level of noise cancellation that's on a par with the brand's over-ear headphones, but the compromise here is on sound quality, which is simply not as good as that of other in-ear or over-ear headphones we've tried.
Read the full review: Bose QuietControl 30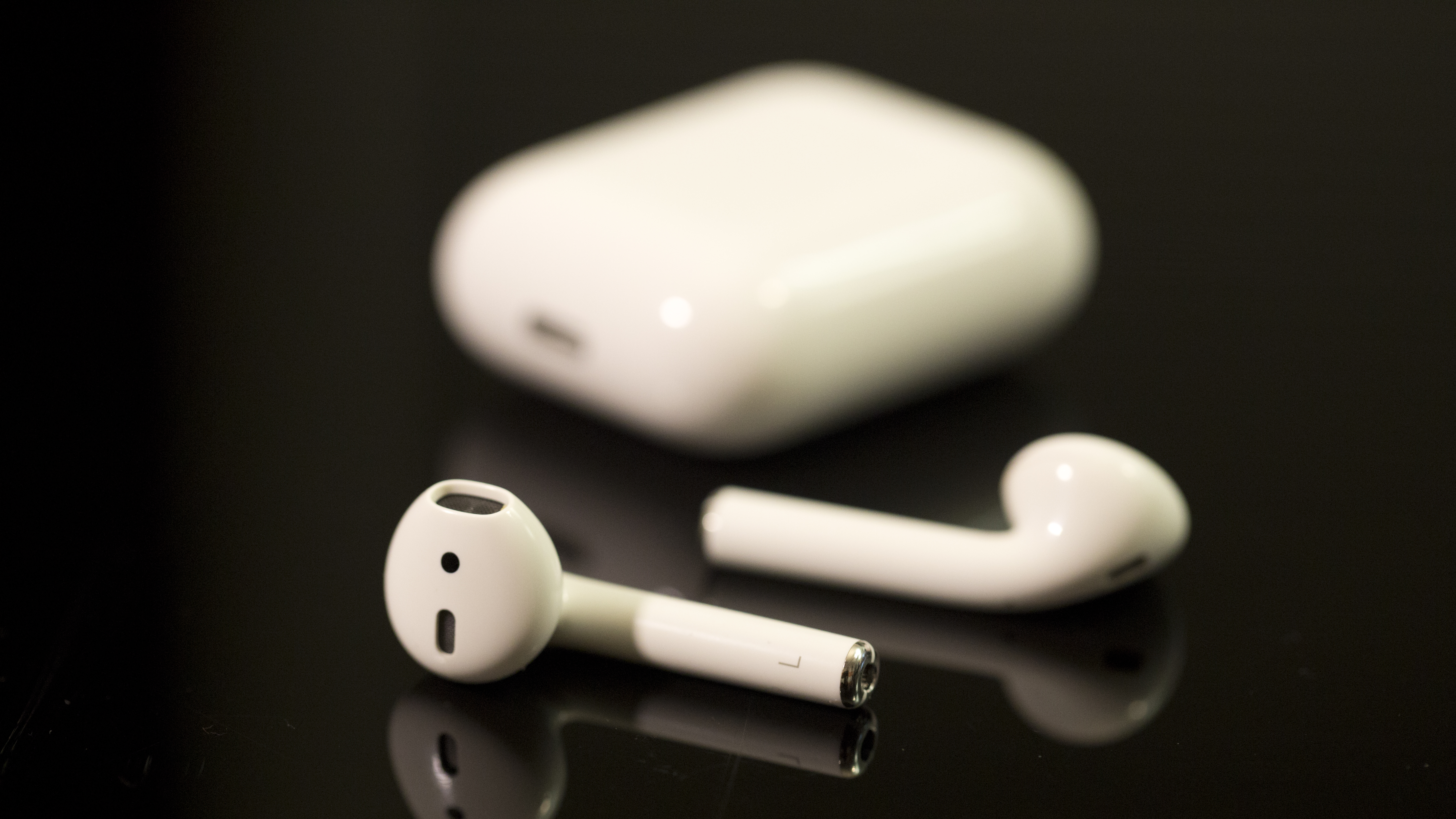 There's lots to like about the AirPods, including their sound quality and how seamlessly they pair with your device. But, despite some positives, we just can't give the AirPods the top spot on our list. At the end of the day, their lack of in-line remote means that there are easier headphones to use while out and about, and Siri isn't a good enough replacement. They might not fall out as easily as we once feared, but they don't feel secure enough for their price or strong enough in the performance category to make up for their faux-pas. Maybe Apple's AirPods 2 can fix these shortcomings in the near future. That said, diehard Apple fans will not be disappointed by Apple's first wireless earbuds.
Read the full review: Apple AirPods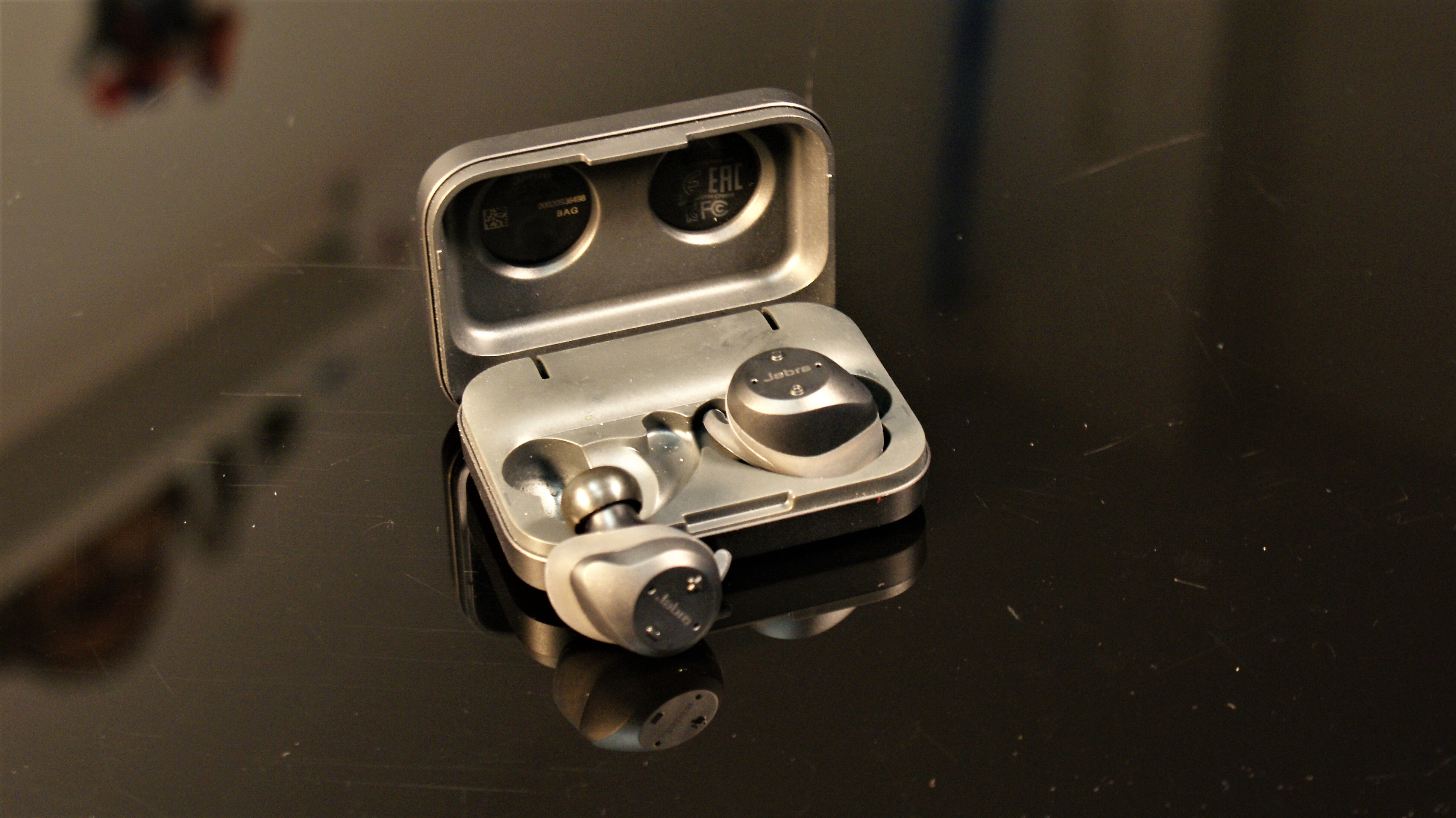 The Jabra Elite Sport headphones are a very powerful proposition, and can do a wide variety of things to help everyone from the novice to the practiced fitness enthusiast. That said, they're also competent Bluetooth buds for use around town, with a long-enough battery life and good sound quality.
However, issues with the slightly iffy heart rate data at times, and the still-not-quite-automated-enough cross training still grate. Overall, they're good enough, but a touch more expensive than they need to be.
Read the full review: Jabra Elite Sport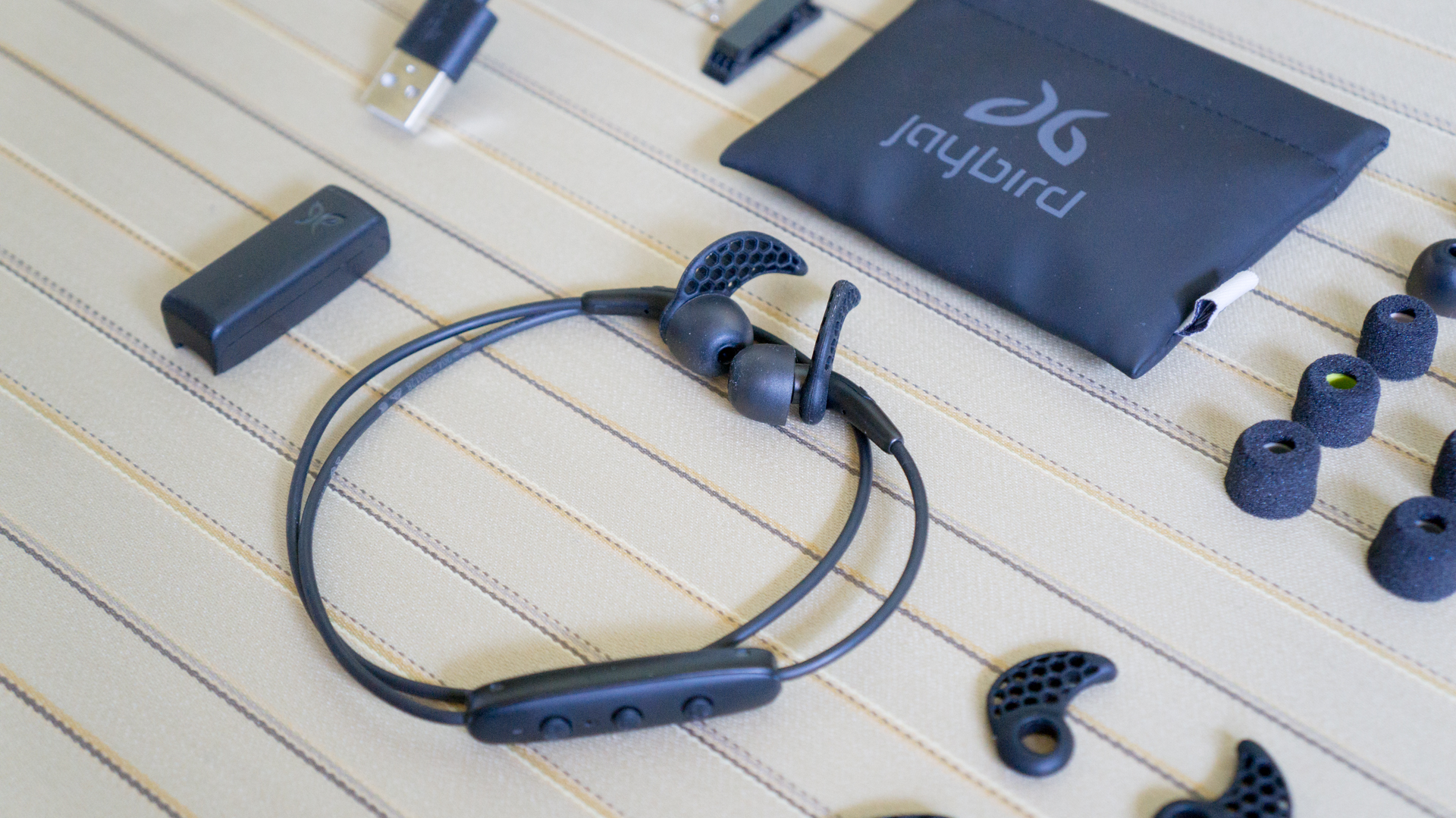 If you're looking for something stylish and don't mind compromising slightly on sound quality, the Jaybird Freedom Wireless is probably your best bet. Comfort and design are definitely high points for the Freedoms, and we especially liked being able to bring the EQ settings we setup on our phone wherever we went. Unfortunately, though, mediocre sound quality and a short battery life keep them from winning top marks.
Read the full review: Jaybird Freedom Wireless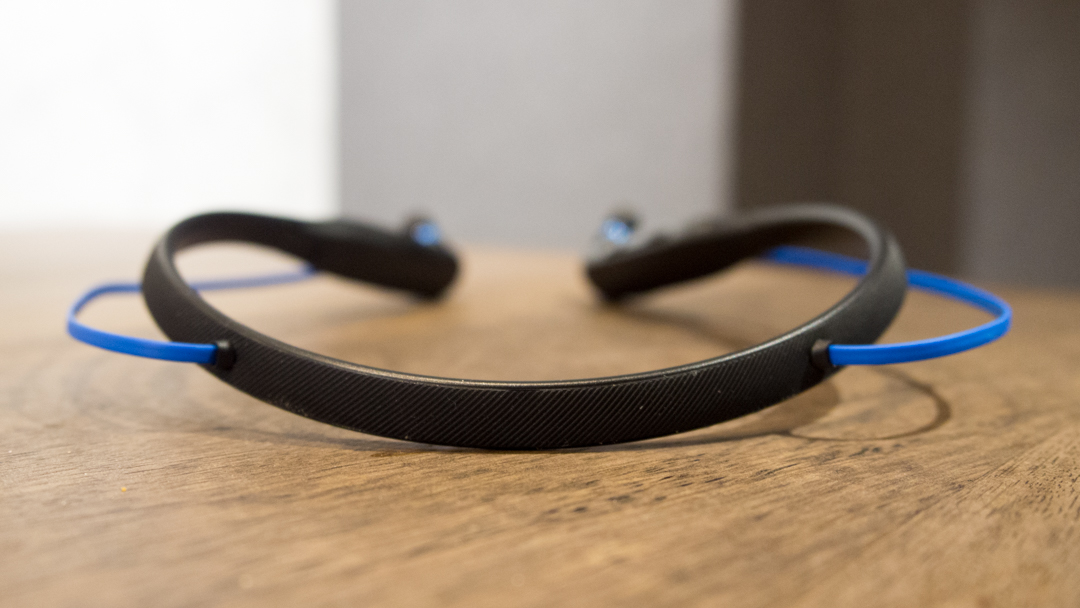 If you don't mind rocking the band, the Moto Surround hits all the high notes in terms of price, performance and battery life. In our tests, the Moto Surround survived 12 hours in between charges and displayed real skill in outputting bass, mid and treble in equal amounts. You can appreciate the balanced sound signature while your wallet appreciates the price.
Read the full review: Moto Surround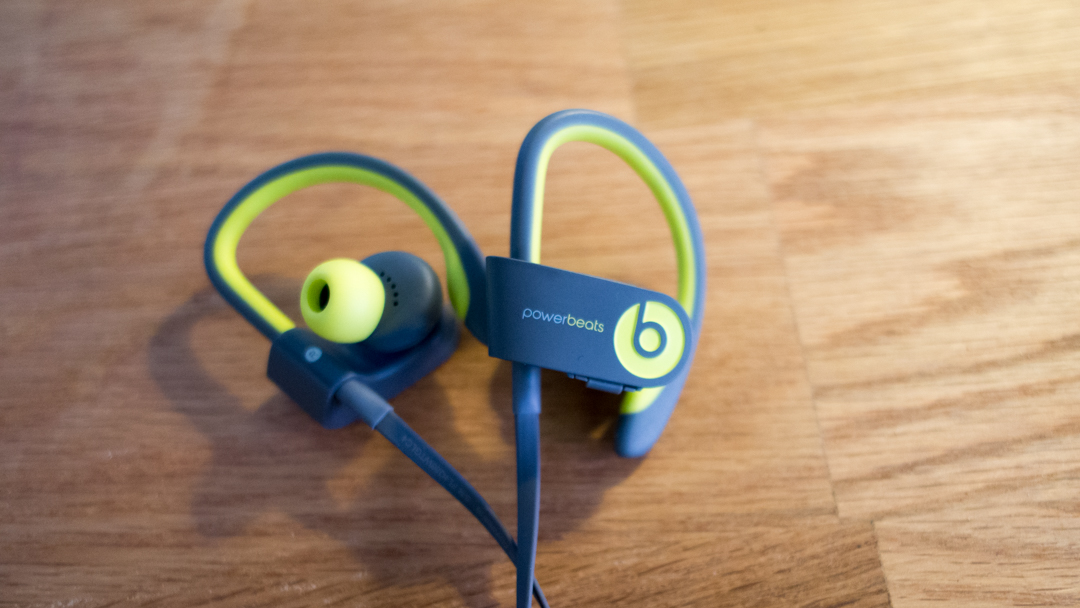 Beats have always had a spot at the gym, but the Powerbeats2 shrink the giant iconic cans down to a more manageable earbud size. The Powerbeats2, like the larger over-ear Beats, specialize in dropping the bass, which is just what the doctor ordered for listening during a workout. That said, the Powerbeats leave a lot to be desired in the comfort and battery departments.
Read the full review: Beats Powerbeats2 Wireless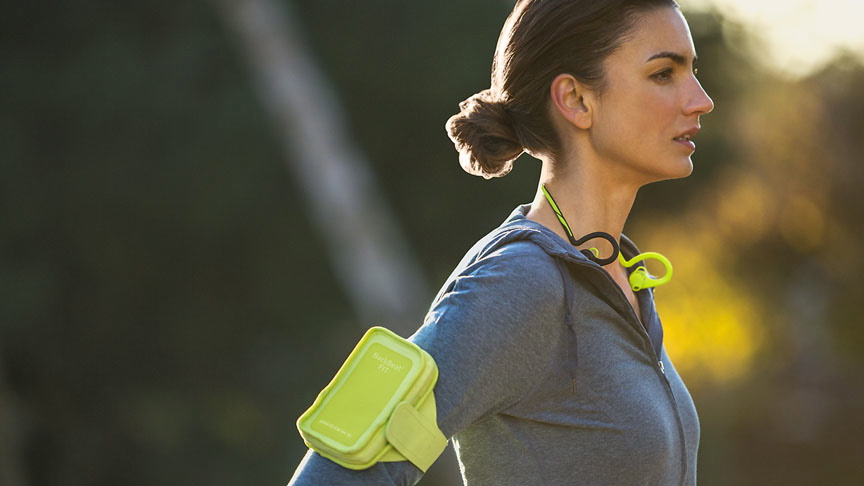 While they're a bit older now, the Plantronics BackBeat Fit deliver outstandingly long battery life and beautiful audio bursting with a full spectrum of sound alongside an excellent, durable design. The downside to these guys is that the constant bobbing of the cord that wraps around the back of your neck isn't very comfortable and it's been known to randomly disconnect in the middle of a set. If you can deal with a few caveats, though, Plantronics' BackBeat Fit is a stellar gym companion.
Read the full review: Plantronics BackBeat Fit
Did we miss one? Let us know in the comments below!
Related posts: