The best cheap Bluetooth speaker deals in March 2017
Thanks to improvements in wireless technology Bluetooth speakers have fast become the de facto fast and convenient way of listening to music while in your home, and with these cheap Bluetooth speaker deals it doesn't have to cost you the earth.
Once you use one you can immediately see why they've become so popular. Instead of the mess of cables and docks that you normally need to get music playing out of a set of speakers, with a Bluetooth speaker it's as easy as pairing up your phone, opening your music app of choice, and getting your favorite songs playing.
So read on for our top picks of cheap Bluetooth speakers. Unlike our guide to the best Bluetooth speakers (which are ranked based on quality), these have been ranked in order of price from cheapest to most expensive. Pay more and you'll get features like better battery life and more complete water-proofing, but rest assured that every speaker on this list is more than capable of delivering a great sound experience.
Creative Muvo Mini
If you want a budget Bluetooth speaker, then the Creative Muvo Mini is the one to buy. It takes all the features you could want in a Bluetooth speaker such as weather-proofing and a decent battery, and combines them into a surprisingly affordable package.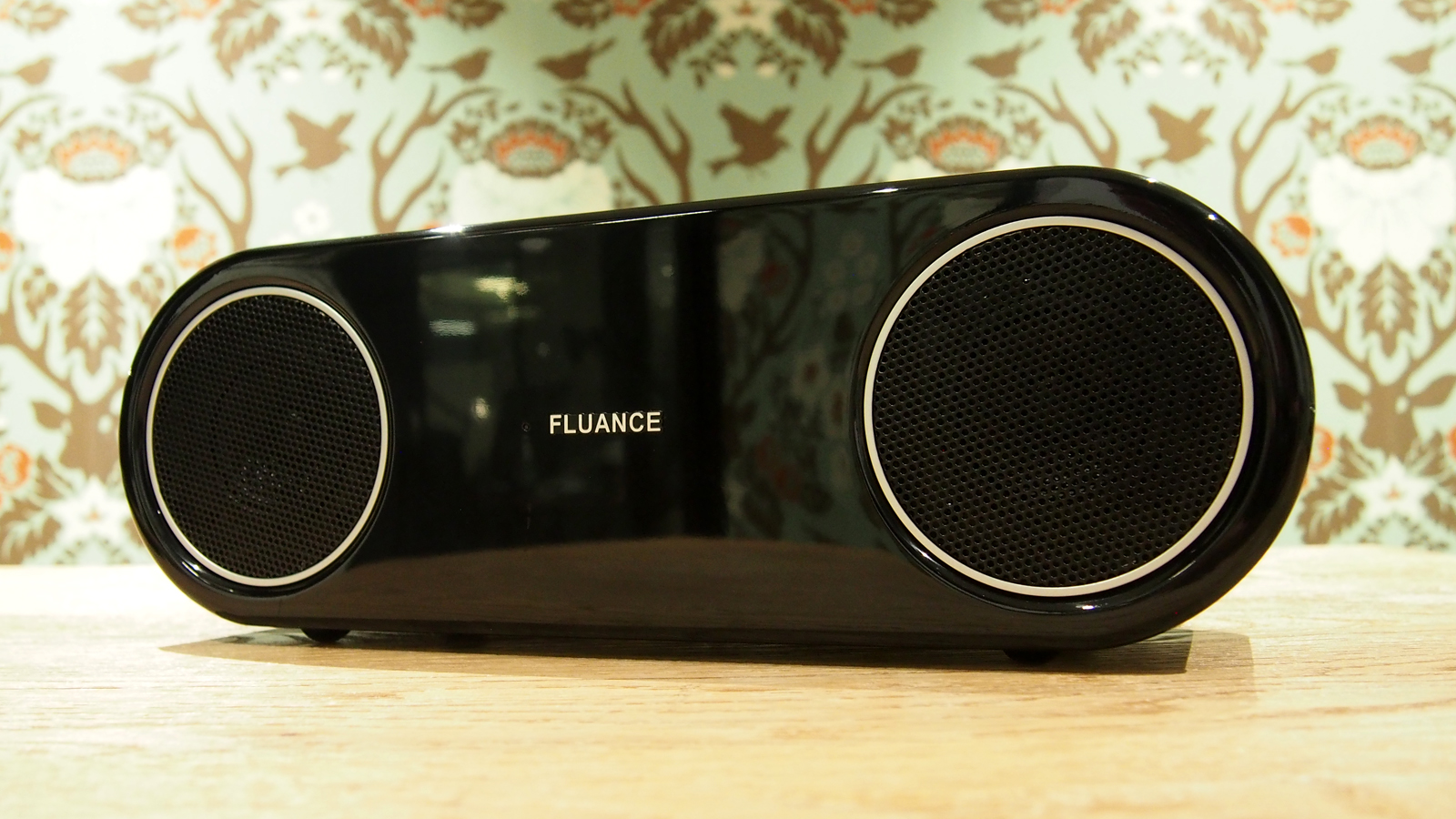 Fluance Fi30
One look at this speaker might make you think that it costs a small fortune. Nothing could be farther from the truth: the Fluance Fi30 loves defying expectations and the act doesn't stop at its shockingly low price. It also sounds great with room-filling audio, this is a value-packed speaker that can bring down the house. That said, there's a downside here: Unlike the others on this list, the Fi30 isn't portable at all. Not just for its size, but also because it requires being plugged into an electrical socket for power. Minor negatives aside, this makes for the perfect porch companion or boombox-sized speaker for your pad.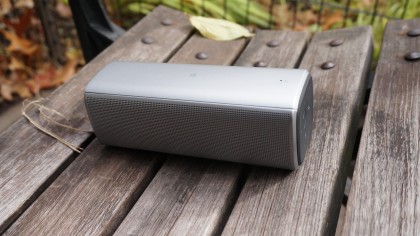 Dell AD211
A good Bluetooth speaker is something we all deserve, but it's also something we can't all afford. Thankfully, Dell stuck this stellar option in the budget Bluetooth speaker category. The Dell AD211 won't win awards for design, but that's a compromise we can stomach considering this speaker's staggeringly low price point. Taking value into consideration, you'll have a hard time finding an affordable speaker with good battery life, NFC compatibility and a built-in microphone. But the AD211 has it all, and for a bargain. Get this if you're ballin' on a budget and you need the most feature-packed speaker for your money.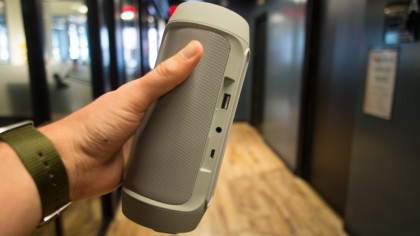 JBL Charge 2 Plus
As far as deals go, there are few better than the ones you can find on last year's JBL Charge 2 Plus. This awesome-sounding Bluetooth speaker has great bass response, its mids are rich and highs are crisp. This speaker offers a 6,000mAh internal battery that's capable of about 12 hours of life and can also be used to charge your phone or tablet should you be too far from an outlet. The Charge 2+ has an internal microphone and allows you to pick up calls by pressing the phone button and, right next to it, JBL includes the "Social Mode" button, allowing up to three mobile devices to tether via Bluetooth simultaneously. On its back, there's a microUSB port for charging the Charge 2+, a 3.5mm input for wired listening and a USB port for charging your phone or tablet.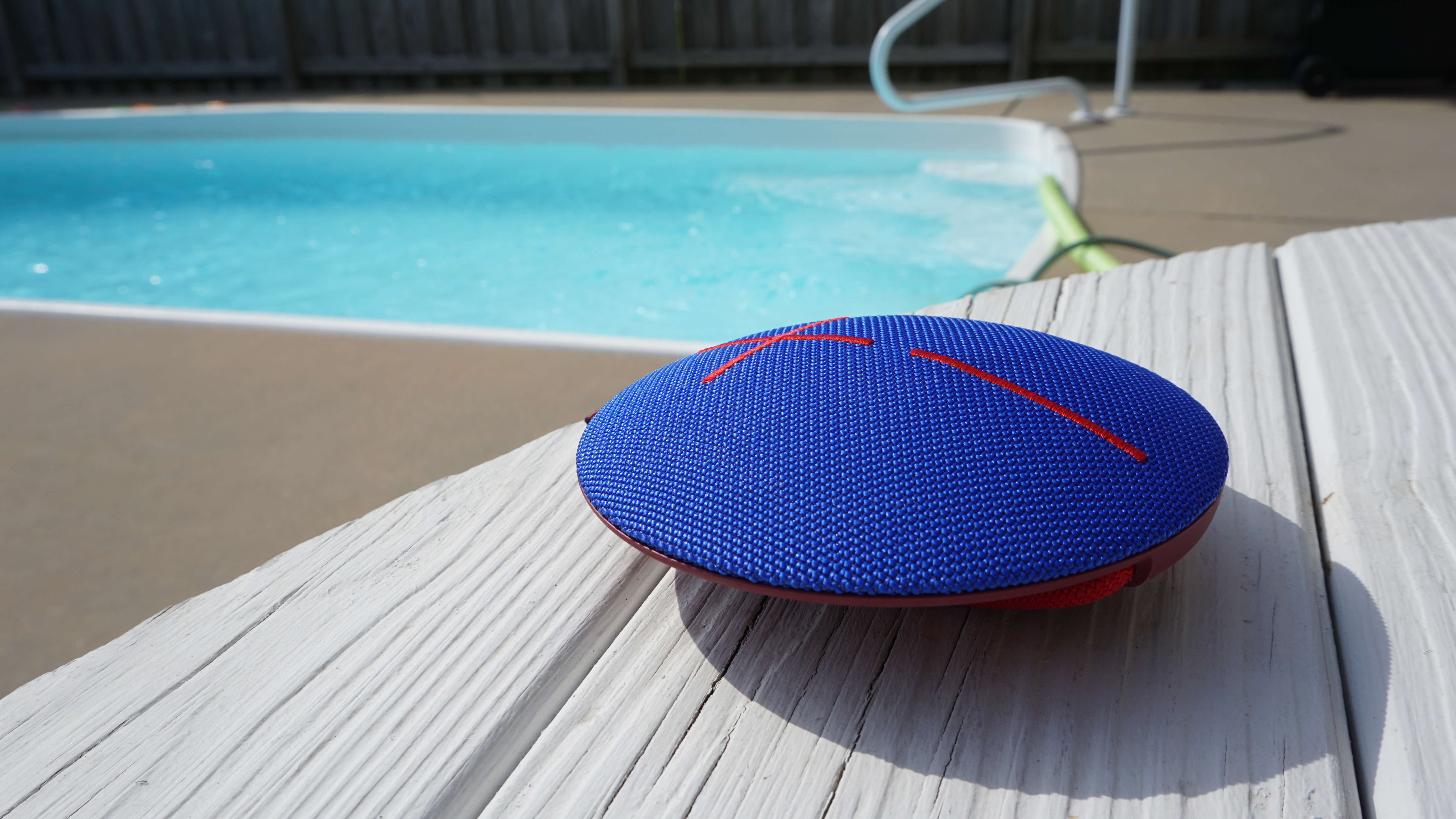 Ultimate Ears Roll 2
Planning on taking your speaker beach-side? Be sure to pack a UE Roll 2, a speaker that's waterproof, compact and fits great in a bag. It boasts a 50-foot wireless range, exceptional clarity around the mids and highs and won't malfunction after a little splash. There are plenty of other great Bluetooth speaker deals out there but, if you want a speaker with a wild design, this level of sound performance and an unbeatable, 50-foot wireless range, Ultimate Ears's Roll 2 is the epitome of water-resilient audio equipment.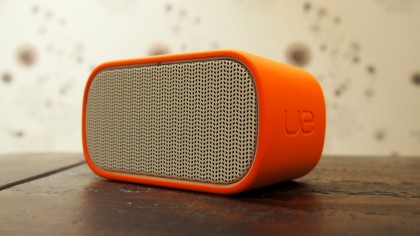 UE Mini Boom
The UE Mini Boom impressed us with the sound performance it managed to pack into its small form-factor, and it's pretty durable to boot. Best of all, now that its technically been discontinued it can be found for sale very cheaply.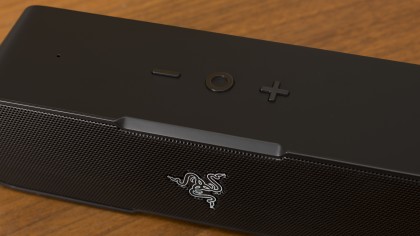 Razer Leviathan Mini
Razer might be comparatively new to the Bluetooth speaker game, but the Leviathan Mini does a lot right. When we originally reviewed it we thought that the speaker was a little pricey for what it offered, but now that it's been on the market for a while its price has come down substantially, making it a much easier product to recommend.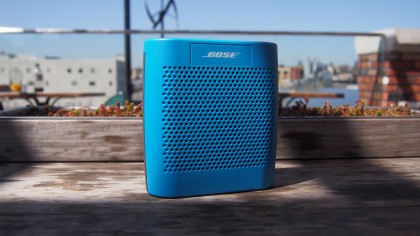 Bose SoundLink Color
Bose is a brand more commonly associated with high-end audio gear, but the company is also more than capable of putting out decent budget offerings, and nothing shows that off more than the SoundLink Color, which sounds great for the price.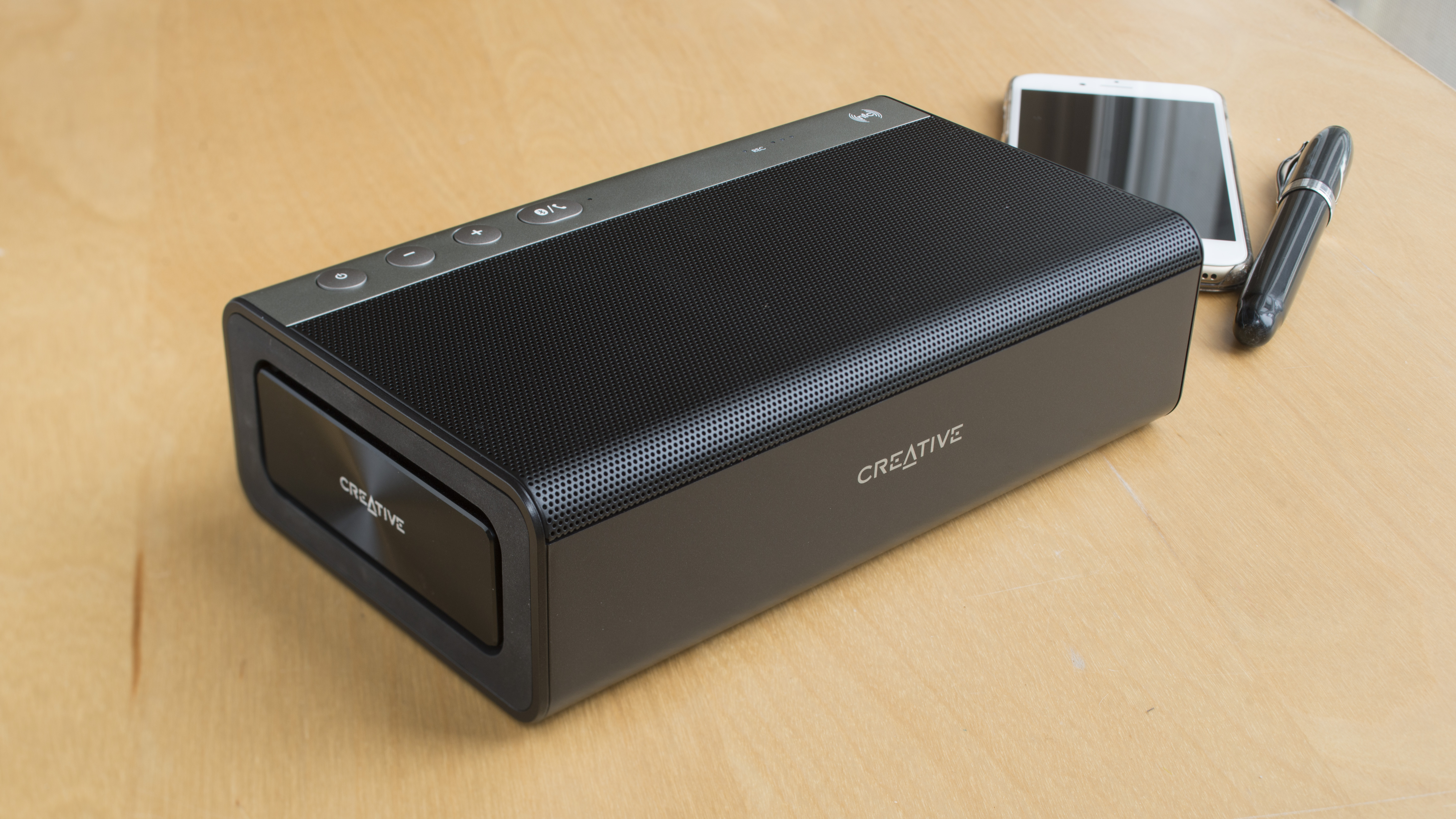 Creative Sound Blaster Roar 2
Creative is a company that knows a thing or two about producing decent Bluetooth speakers (check out the Creative Muvo Mini above for proof of that), and it's also good at producing mid-priced speakers, as evidenced by the Creative Sound Blaster Roar 2, which features an aptly named 'Roar' mode to crank the sound performance up when you need it most.
Related posts: